New Commecial Inn. The Street. Charmouth
Scroll down to find out more about the property.
Click on images or Charmouth Home to return back.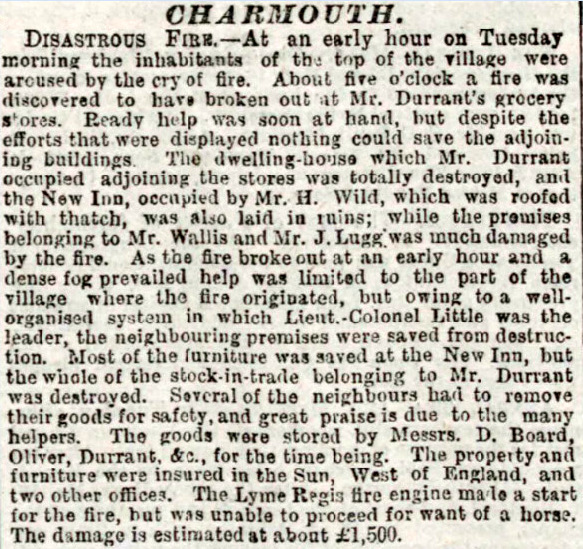 Western Gazette
13 January 1888

Bridport News 3rd March 1893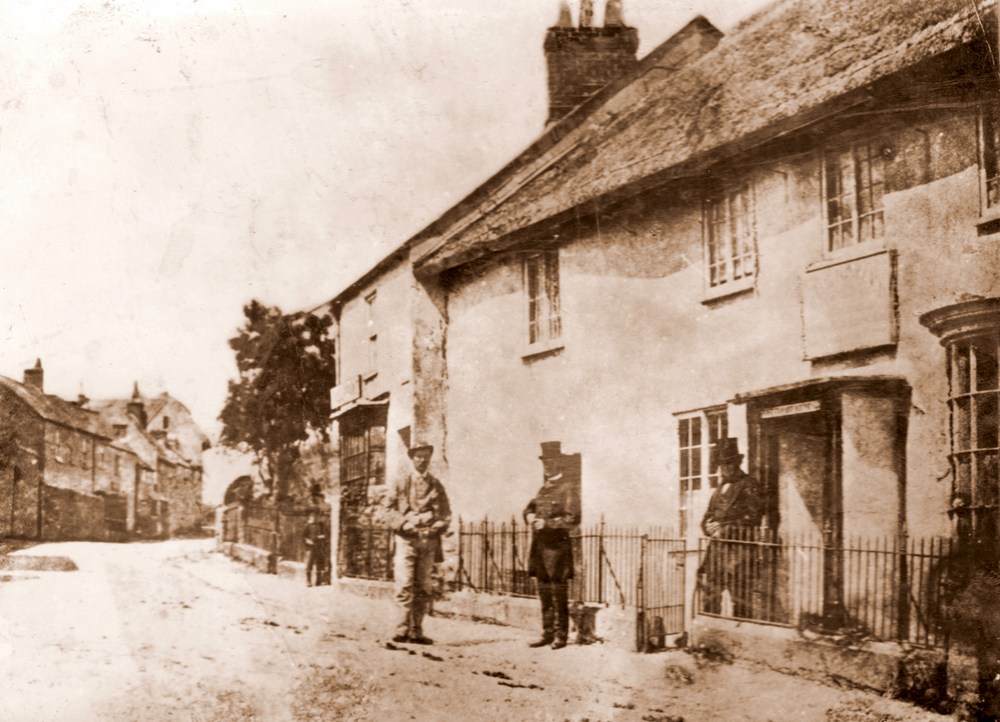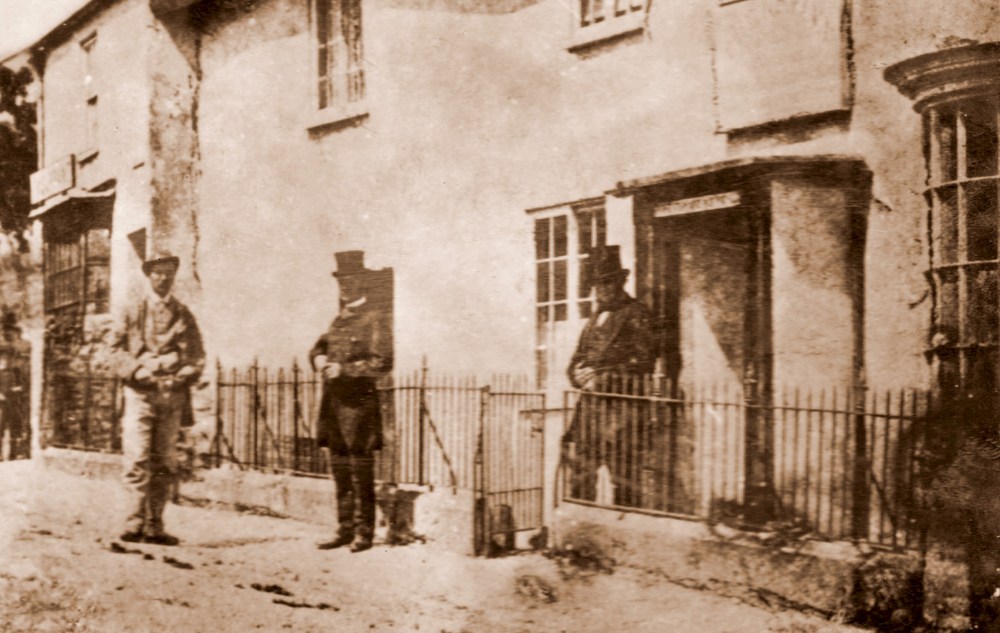 New Commercial Inn c.1860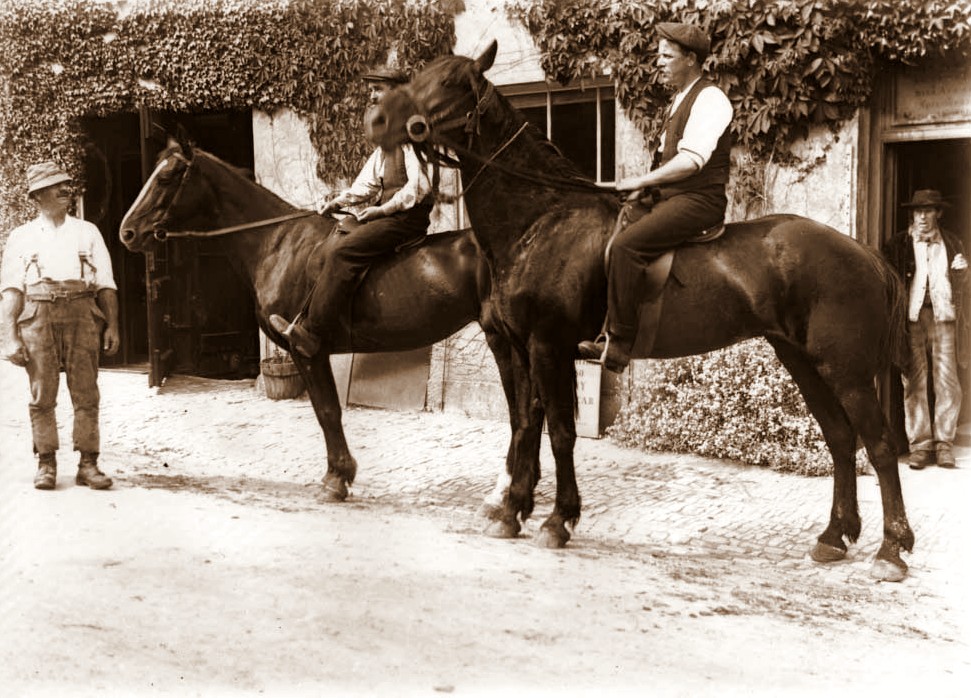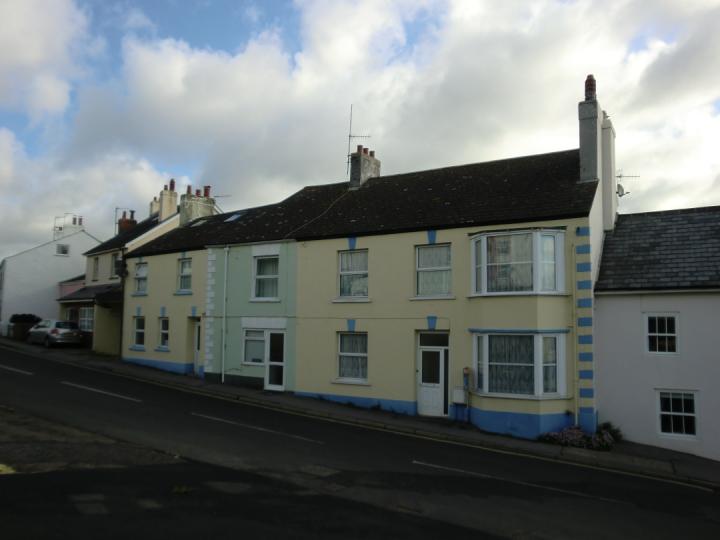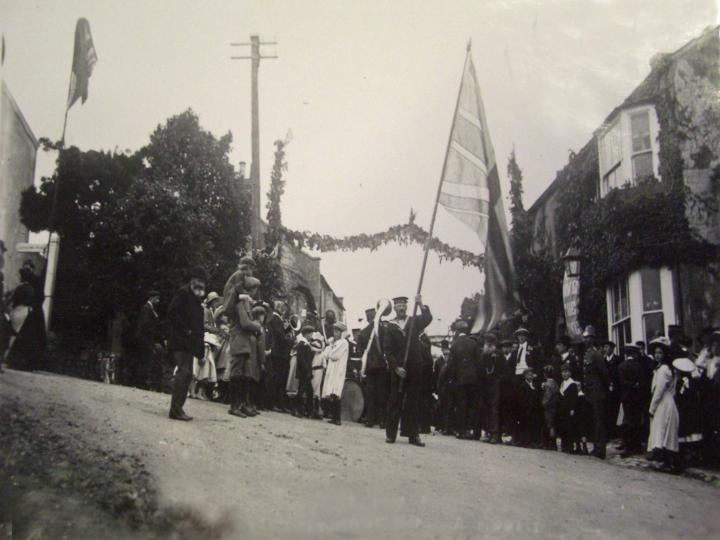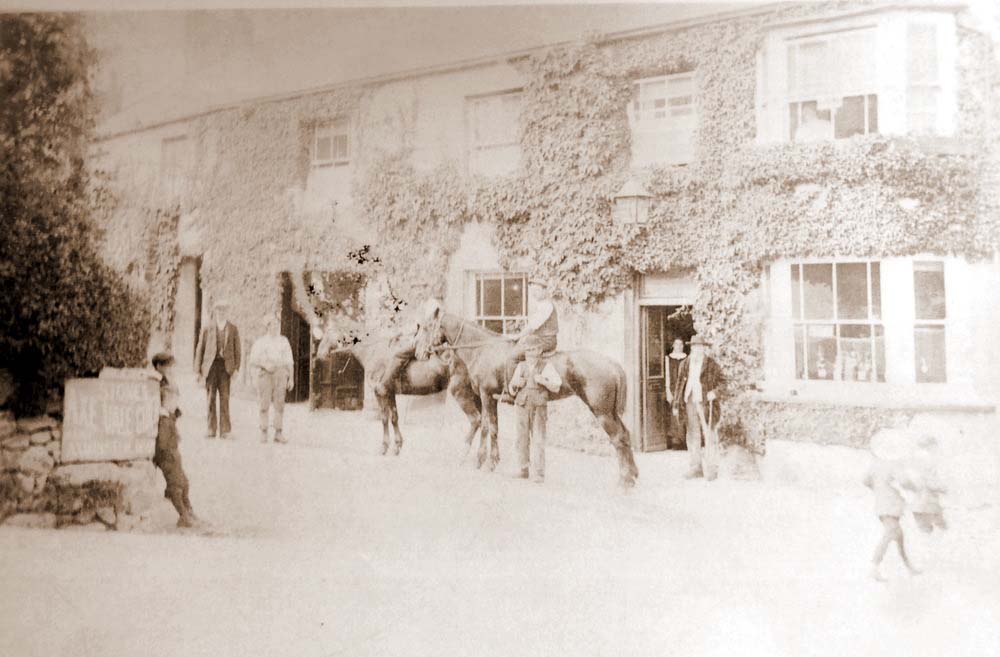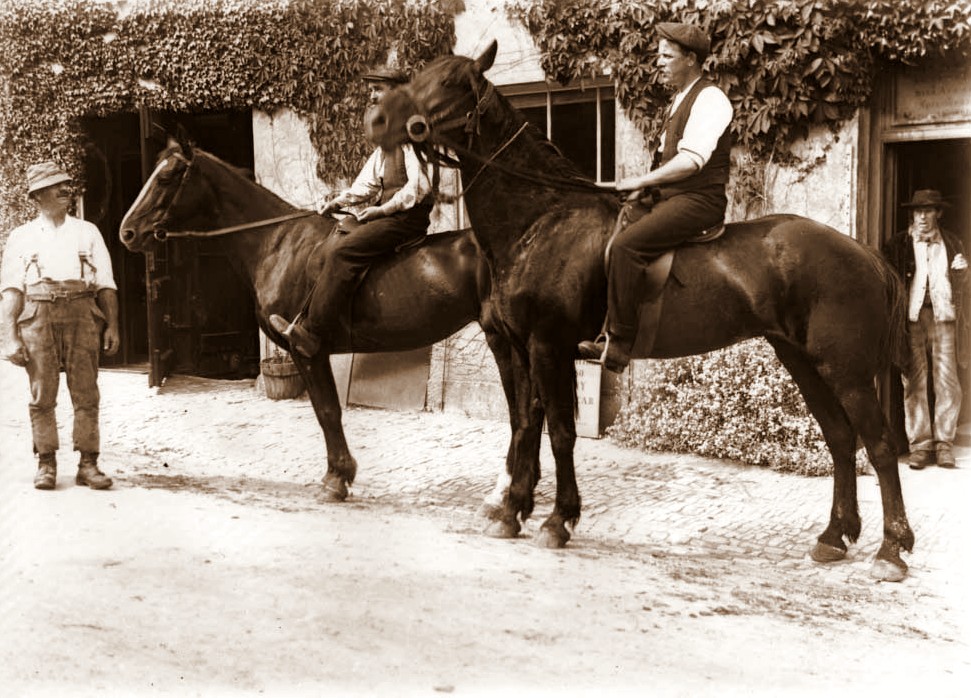 The New Commercial Inn at the top of the Street can be seen in the background covered with Ivy. Harry Wild, aged 62 was the landlord and is standing in the doorway on the right.