Bragge`s Store , The Street
Scroll down to find out more about the property.

Click on images or Charmouth Home to return back.
From Reginald Paveys notes:
"This was formerly H.W.Pryer's workshop and is probably the oldest shop in the village as it was owned by Bendicta Durston in 1771 and was let to Thomas Rickard at a yearly rental of 6d . Rickard I believe was Benedicta's steward. The rent was not claimed or paid for many years. If you stand at the corner of Lower Sea Lane and look down the village street it is difficult to recognise it as it was a century ago.
Harry Pryer used the shop when he had any monument to cut and it was a frequent sight to see him working there chisel and mallet in hand. If he was not working he had an iron gate which he could put across the opening. His builder's yard was in a corner of "Pear Close" which was a field bounded by a hedge on the side of the street, where there was no pavement, and by the Queen's Arms where there was an entrance gate. The yard was entered by a gate close to his workshop and on the south side was a long open shed, in which ladders and building material were kept, with an entrance leading into the field. His stones for monuments were cut in the centre of the yard. One winter the figurehead of a ship was washed up on the beach where it lay for some time until Pryer placed it in his yard. For many years this handsome figure of a lady looked over the street to admire Coles' new house "Sunny Side" . Unfortunately the figure head was allowed to leave the village after Pryer's death. A gentleman in America wrote a few months ago wanting a photograph and its present home. In or about 1931 the property was sold and four shops were built where the yard had been. The first to be built was a lock up shop by Bagshaw of Axminster which is now a Gift shop, then a hairdresser's shop was opened by Charlie Pewster, and Toy built a chemist's shop. Later bank premises were built by Lloyds Bank and in 1936 W.A.Gear built living accomodation adjoining the shop built by Bagshaw. Pryer's workshop was purchased by J.R. Bragg of Lyme Regis which was converted into a Grocer's shop".
162. (77) Minsons Common - Mrs Durston (£2-1-6d) 1a 1r 27p
195. Thomas Ric kard Dwelling House


78.Leasehold for Lives, Mr Bragg's, Mr Richard garden Plot (£0-10-0d) 0a 0p 20r

79.Leasehold for Lives, Mr Bragg's, Hurles Croft, east of the Mill, (£3-1-4d) 1a 3p 27r
1921 Harry Pryer, stonemason bought pear close and workshop for £450 from M.F. Hales 1 acre 3 roods
1926 William Gear uses part of Pear Close used as a garage he paid £230 for it. 45 feet frontage
1931 Henry William Pryer died
1932 Clifford John Stapleforth of Queens Arms Charmouth, Restaurant proprietor for £400 frontage of 190 feet to Lower Sea Lane total an acre.
It was owned by Benedicta Durston in 1771 and let tonThomas Rickard at yearly tent of 6d. Occupied in 1843 by F. Coles. Plot C was bought from William Burnard.
195. Thomas Rickard Dwelling House 1783
78.Leasehold for Lives, Mr Bragg's, Mr Richard garden Plot (£0-10-0d) 0a 0p 20r
1764 Alice born to Thomas and Srah Rickard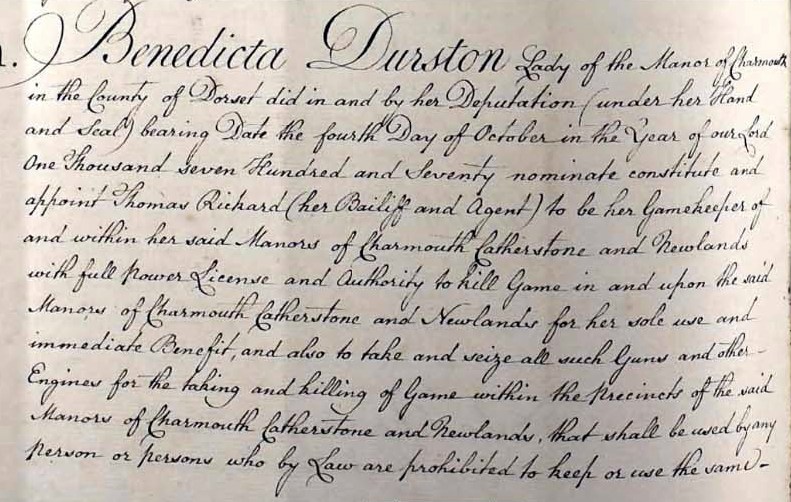 1781 Mr Thomas Rickard Excise Officer for his salary £8-0-0 for his house £0-1-5. He died in 1785 and, his wife Sarah is paying 1-7d Land Tax.

Sarah Rickard remarries in 1790 the brother of her late husband.In 1792 John is born to John and Sarah Rickard. She dies in 1797

1793 Sarah is renting off Thomas Bidwell at The Fountain Inn a property formerly owned by the Minsons. She is also paying 1-9d Land Tax on her house.
1812 list of properties in Charmouth.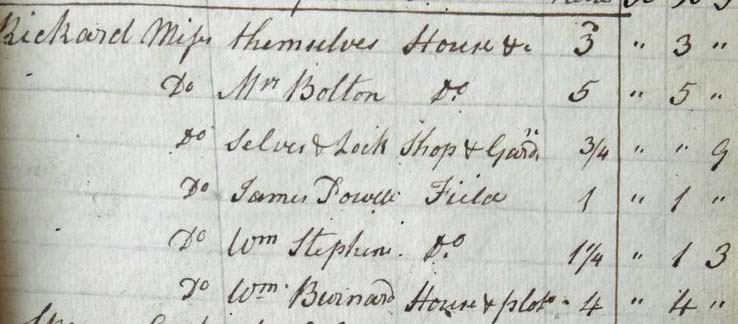 1820 Poor Rates

1825

1830 Miss Rickard is living in a house (1-9d) and common (3-8d). She is renting Hurlescroft (11-4d) to Thomas Smithand Thomas`s (4-6d) to William Burnard and has another house (5-0d).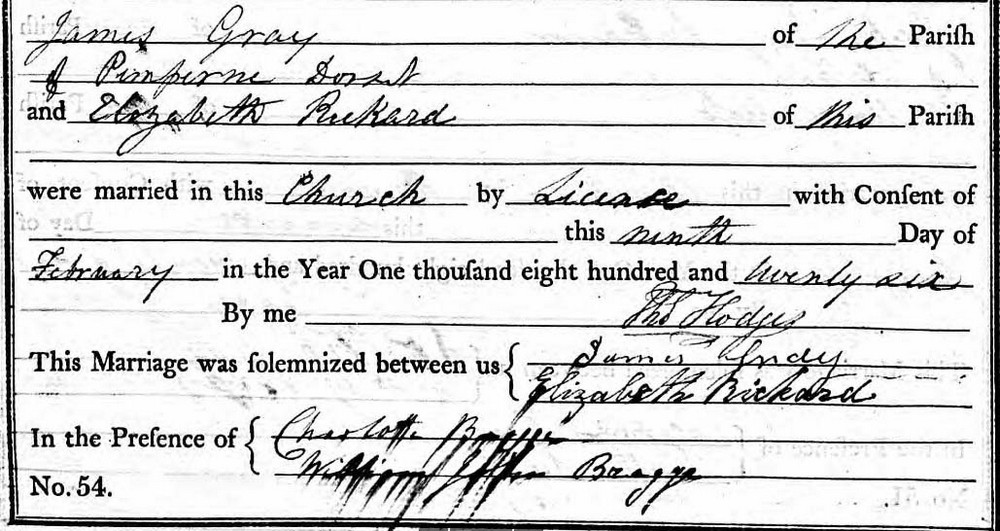 Mary Rickard dies in 1841 aged 85. Elizabeth Rickard dies in 1827, aged 67 left her estate to her sister, Mary
/236 Headstone of Thomas Rickard and
tombchest of Elizabeth Rickard 4.5
metres to south of west end of nave
of Church of St Petroc
GV II

Headstone and tombchest. 1724 and 1746. Headstone in memory of Thomas Rickard,
yeoman, of Trehane who died in 1724. Slate rectangular headstone with incised panel
with nowy head. Decorated with angel's head.
Tombchest in memory of Elizabeth, wife of Thomas Rickard of Trehane who died in 1746.
Slatestone rubble chest with slate rectangular lid. Inscribed in particularly large
lettering in upper and lower case with serifs.
Thomas Rickard Will gives to his his wife, Sarah all those several Estates, Messuages, Lands and Tenements which were given by her late fathers Will bearing the date February 1748 together with my new built stable and garden adjoining and the interest I have in our house and garden and four fields of land which I now hold by several leases under the hand and seal of Mrs. Durston, then Lady if The Manor of Charmouth. To be at her own free will and disposal. I also give to Thomas Rickard, my son and heir all my messuages, lands and tenements within parishes of Trevalga and Fooabury in Cornwall. And now in possession of my said son. To my daughter, Ann Avery -£10, daughter, Elizabeth-£10, son William -£1, daughter Mary - £10, daughter Alice - £10 dated 1785 witnessed by Brian Combe,John Bragge and Lucius Bragge. Proved 1786.
Mary Rickard give to brother,William the sum of £20 . To my nephew John Rickard, son of William £200. Bequeathe to my nieces Sarah Rickard ins Elizabeth Gray, wife of James Gray of Pimperne both daughters of aforesaid William Rickard. All the remainder of my property and effects. Dated 1828 witnesses Thomas. Hannah and Susan Bidwell. She died in 1841.
Sarah Rickards Will
Sarah Rickard, Widow bequeathed to my son , William Rickard the sum if £130. Gives to her daughter, Sarah, wife of John Rickard the sum of £70. To be paid within 5 years of my decease. During the life of Mr. Nicholas Bragge, Surgeon of Axminster they are to be paid £6 from my leasehold estate called Gerrard's in Whitchurch. I bequeath all my property and effects to to my daughters Elizabeth and Mary Rickard. Dated 1795. Witnessed by Eliza Jason, William Jason, Thomas Bidwell.
| | | | |
| --- | --- | --- | --- |
| Rickard | Thomas | House | Thomas Rickard for his house , garden and Outhouses and new buildings in his own occupation |
rates dispute in 1780 he is shown to have ommitted 4 fields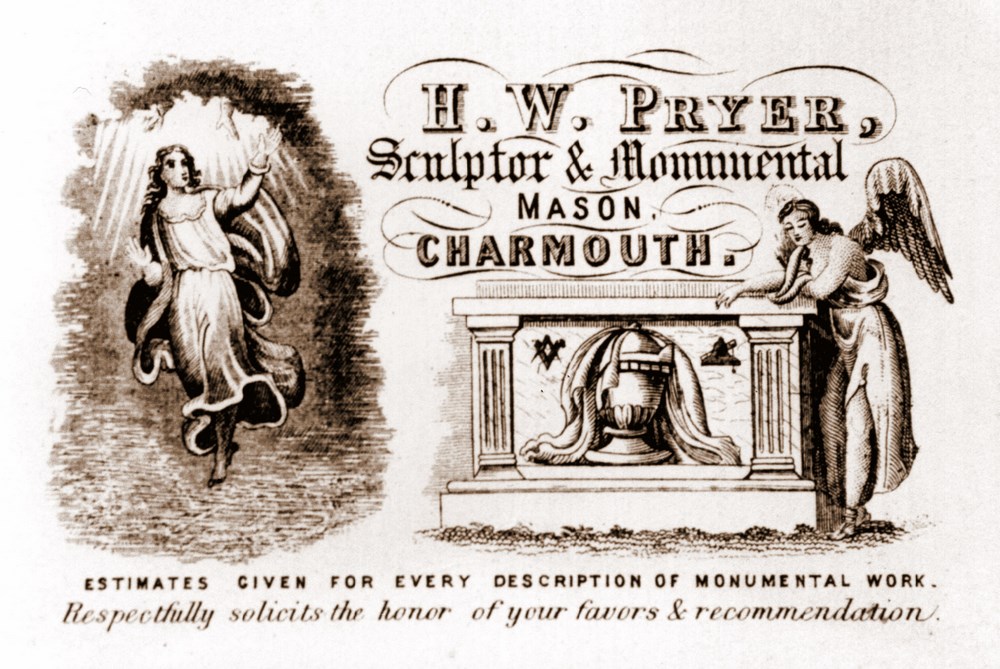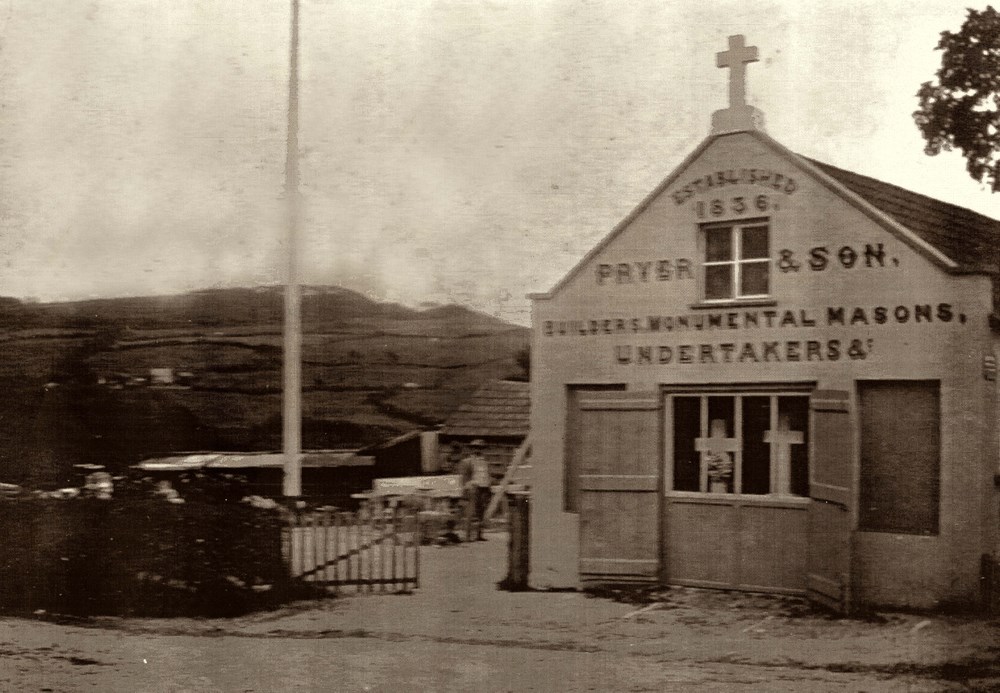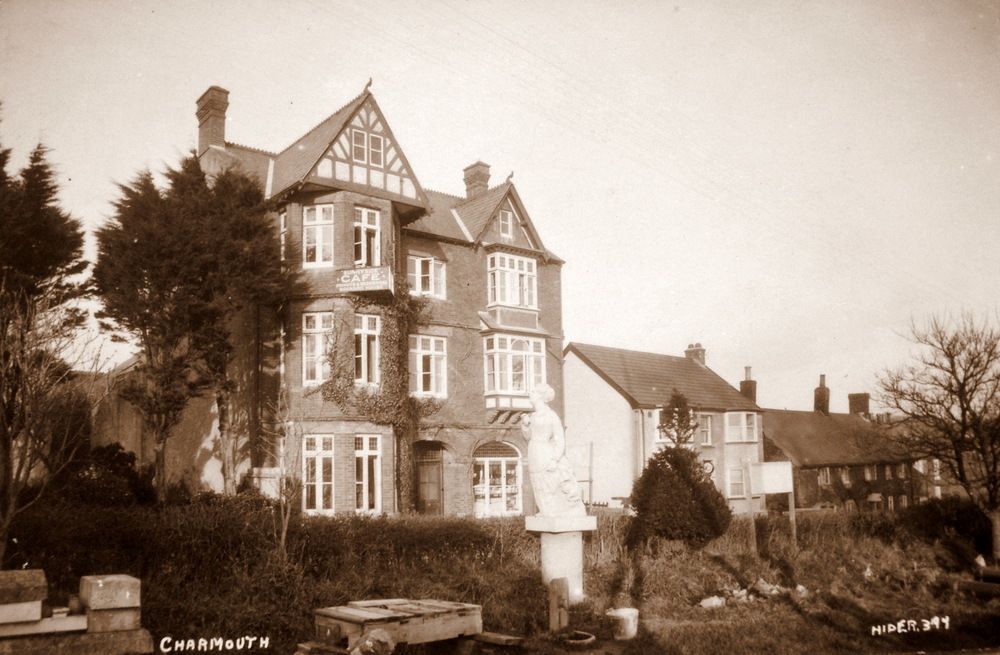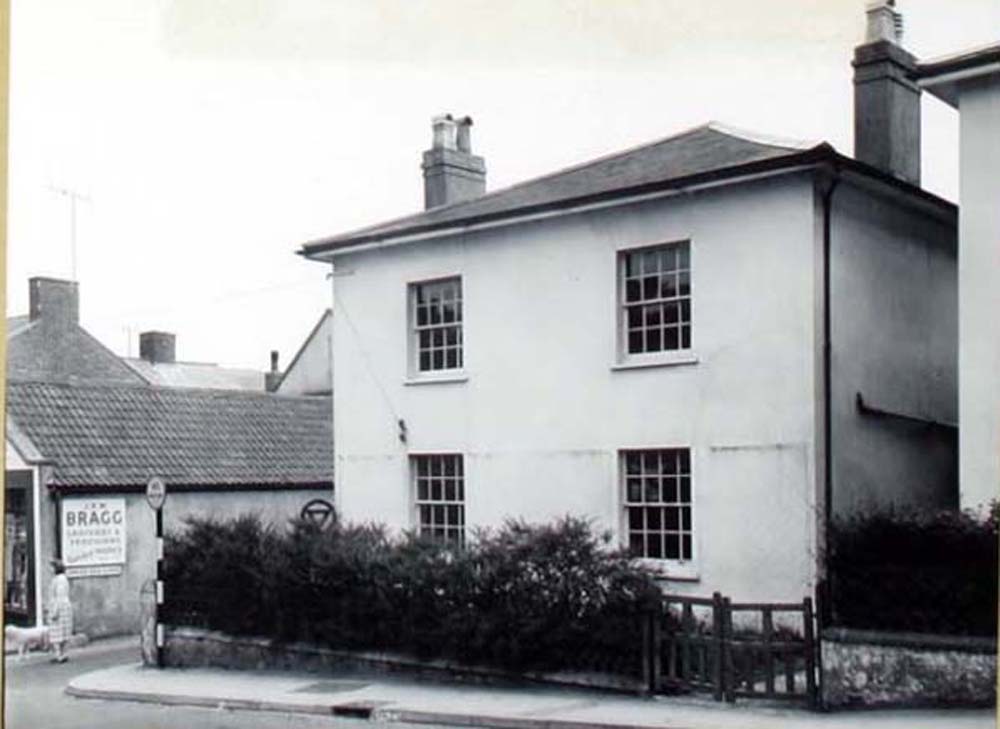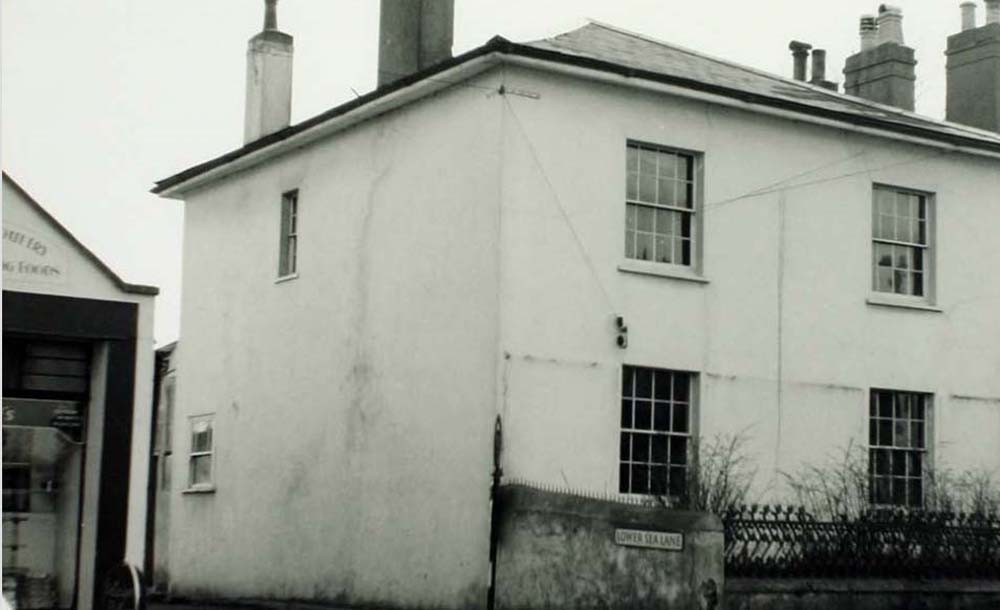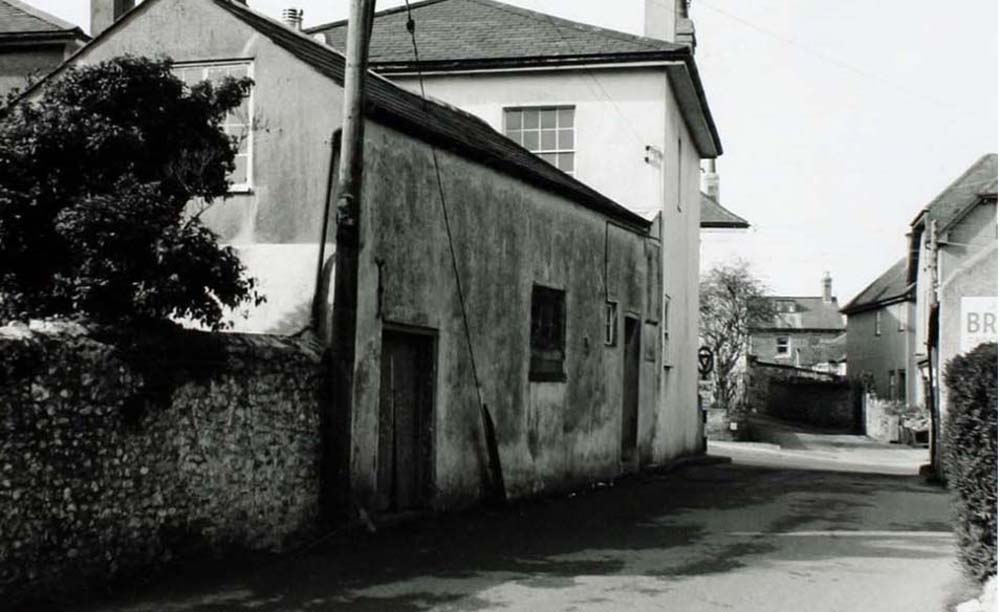 Photgraphs taken in 1958 just before Sandford House was demolished to widen Lower Sea Lane, which was very narrow as can be ssen by the photographs.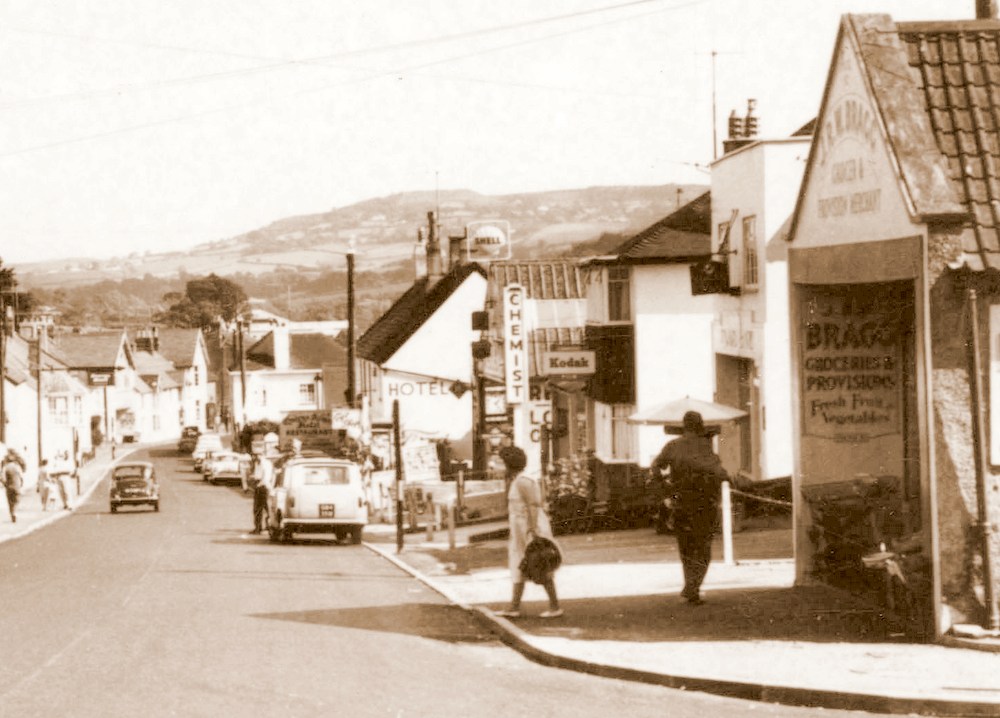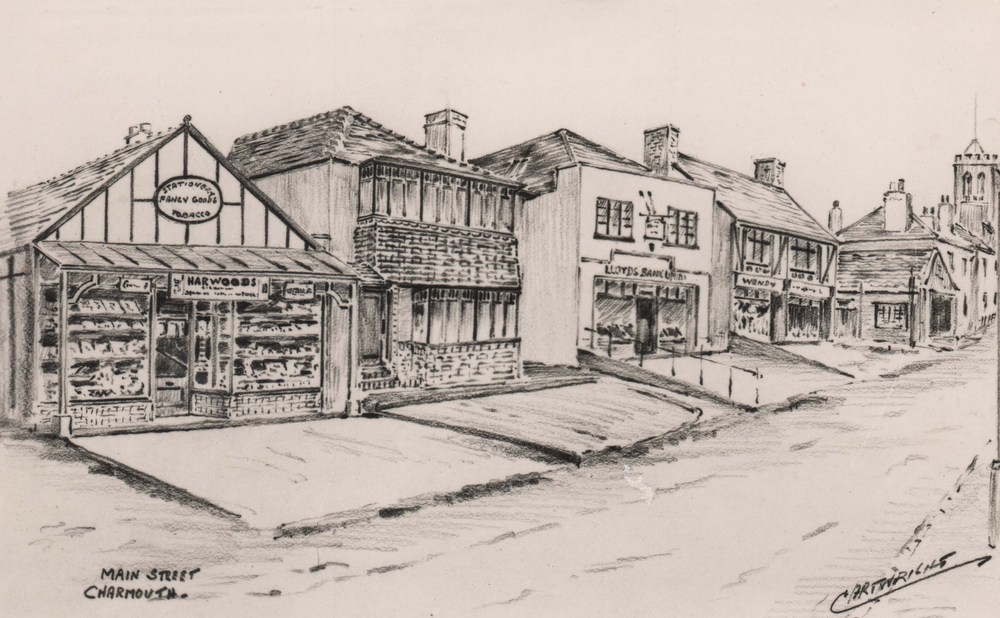 1783 Thomas Rickard - Hurlescroft 1786 Land Tax shows Mrs Rickard as renting Hurlscroft from

1812 Land Survey of village shows Rickards as owners of a number of properties in the village. They were formely Stewards to Mrs Durston, The Lady of the Manor and either bought or ingerited the properties and fields from her. Pear Close and the corner buildingis seen here as Garden and Carpenters shop 3/4d.
1829 Poor Rates

1830 Land Tax for Rickard.

1831 Poor Rates for Mrs Rickard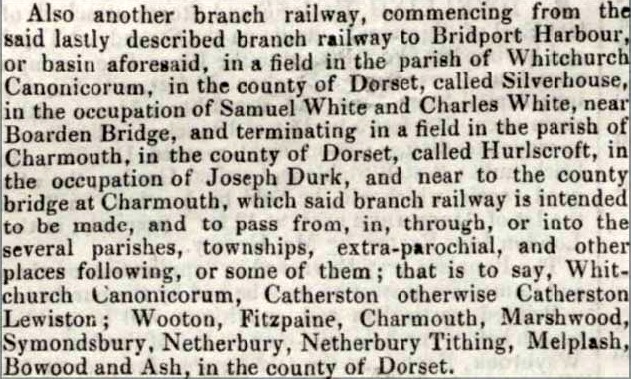 14th November 1846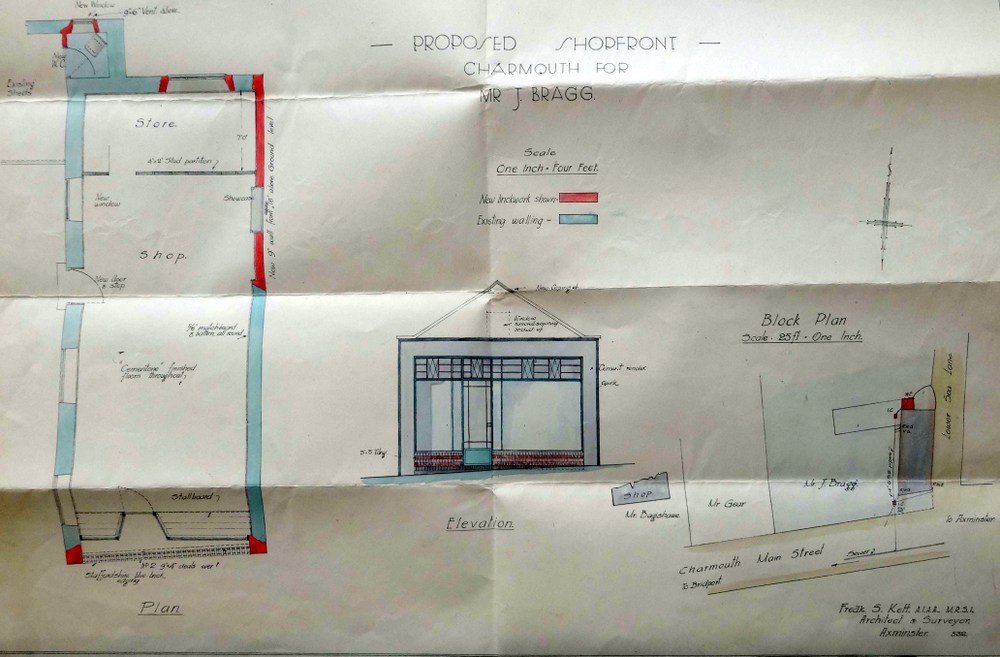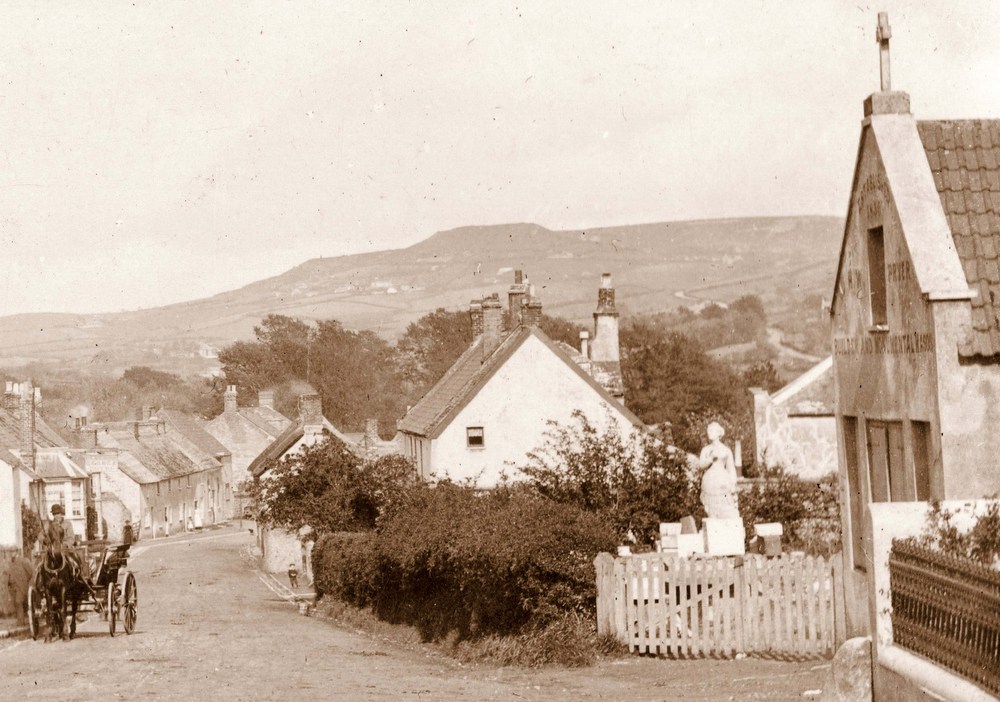 Pryers Workshop