The Victoria Steamship
Scroll down to find out more about Charmouth`s Past.
Click on images or Charmouth Home to return back.
The Victoria was built in 1884 and was to run until 1953. It was one of the first Steamboats between Lyme Regis and West Bay. Though discontinued during World War I the service from Weymouth to West Bay, Lyme Regis, Seaton, Sidmouth and Torquay was later revived The posters of the time show that the fare from West Bay to Lyme Regis was 2 shillings return. It was equipped with special beach landing apparatus, which can be seen in the postcard of it at West Bay with passengers clambering from its deck on to the beach. It was more fortunate at Lyme Regis where it was able to land at the end of Victoria Pier, which still stands today unchanged in appearance.
It was operated by Cosens, who were one of the largest employers in Weymouth with a marine engine works where they were able to maintain their ships. The company was founded in 1848 by Joseph Cosens and incorporated in 1876. It operated a fleet of paddle steamers on excursions along the south coast of England. In 1946 it was taken over by its Southampton based rival Red Funnel which continued to operate the pleasure steamers, in conjunction with its own, until 1966 when the last surviving paddle steamer was withdrawn from service. The engineering division continued however, finally being sold in a management buy-out in 1990. Renamed Cosens Engineering Ltd it had a brief independent career that ended in receivership.
After nearly seventy years of service with greater competition from other modes of transport The Victoria was finally scrapped in 1953.But its legacy continues today with the Kingswear Castle and Waverley. Film has survived of the "Victoria", which can be seen on the British Pathe` website. There is one of it in 1898 with passengers disembarking at Lulworth Cove called "All Seasons Please" and another in 1937 entitled "A Trip to the Seaside".

Click here to see 1898 newsreel film of the Victoria on the British Pathé website

Click here to see 1937 newsreel film on the Victoria on the British Pathé website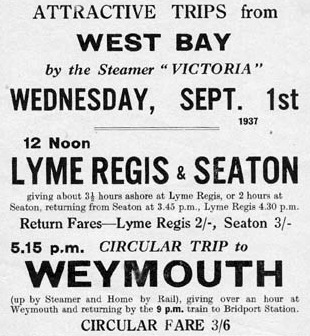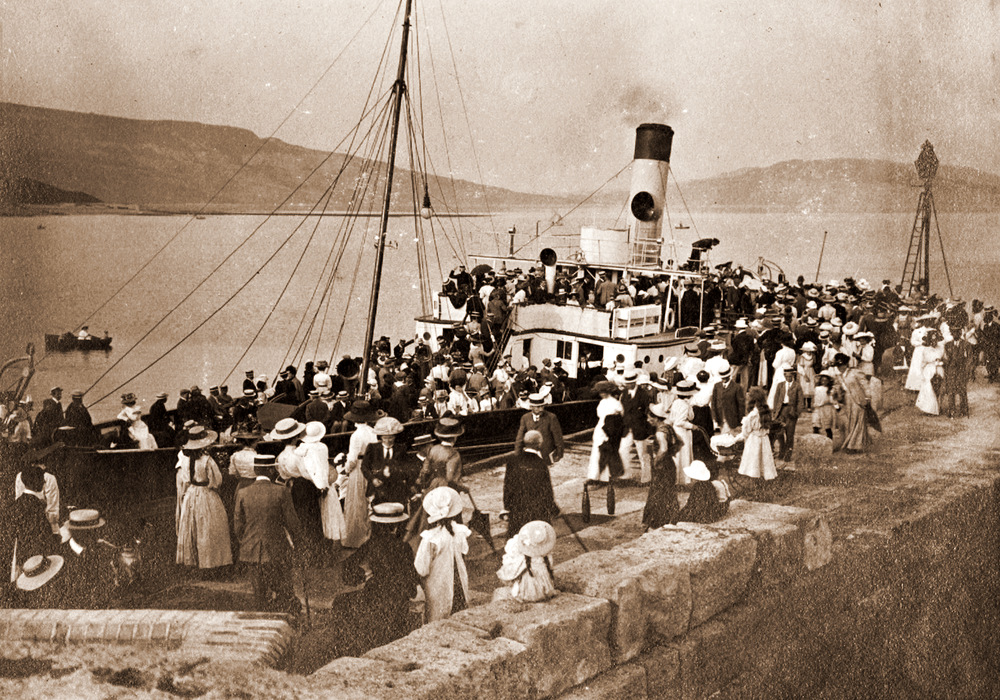 1909
1909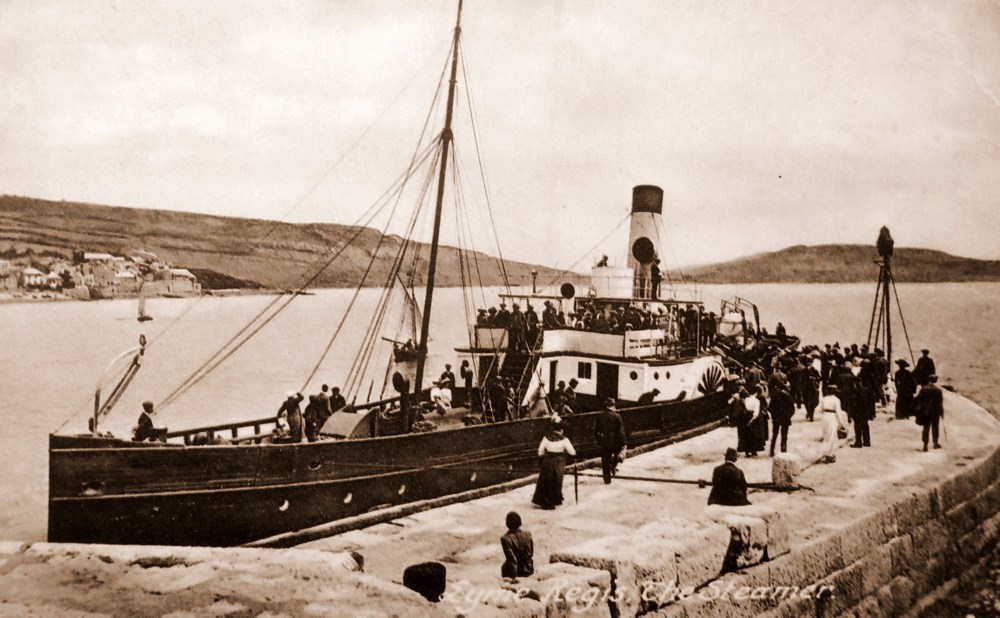 1905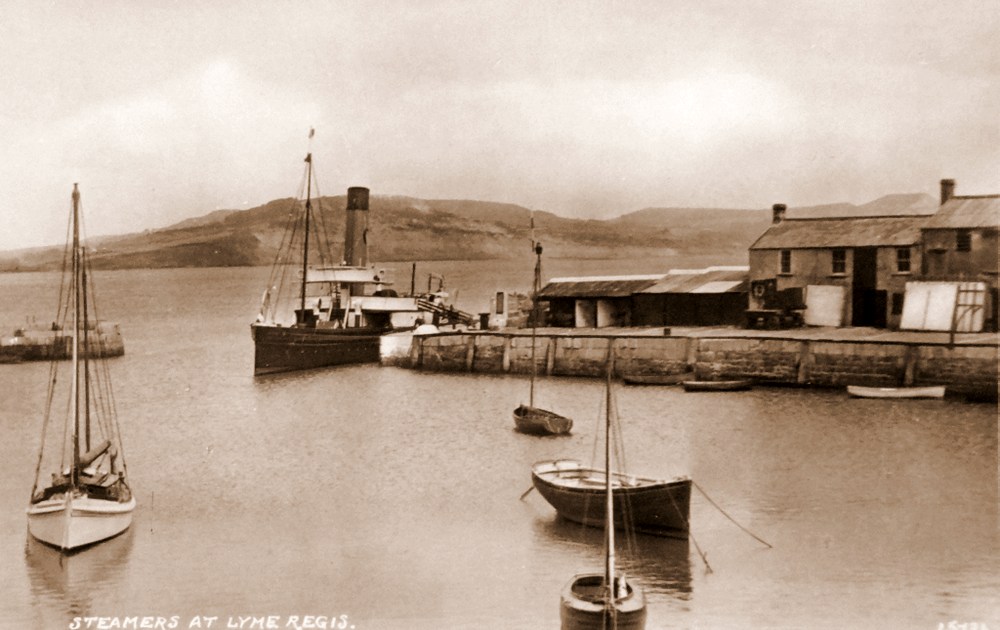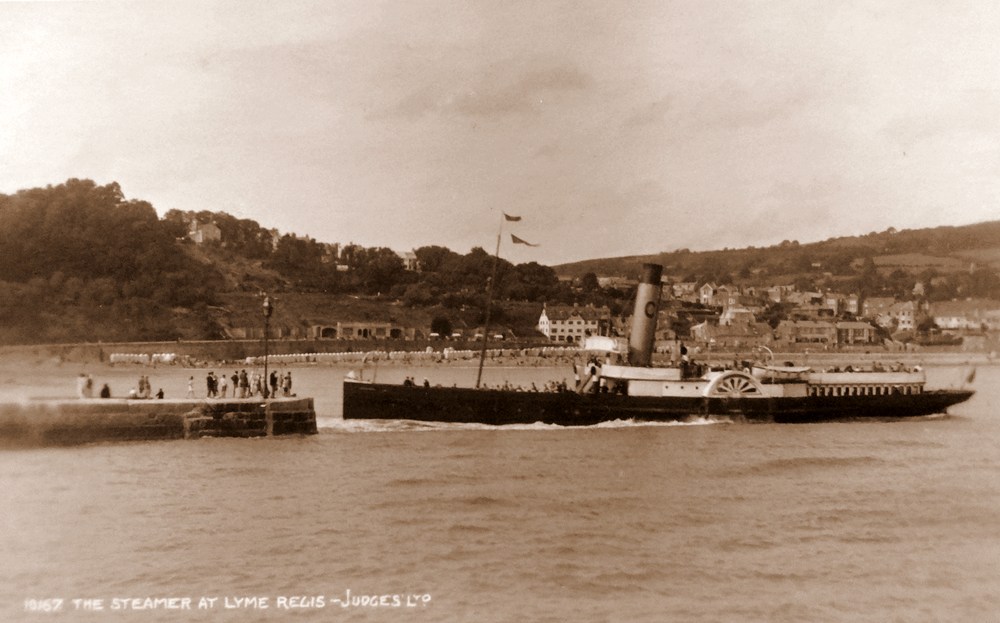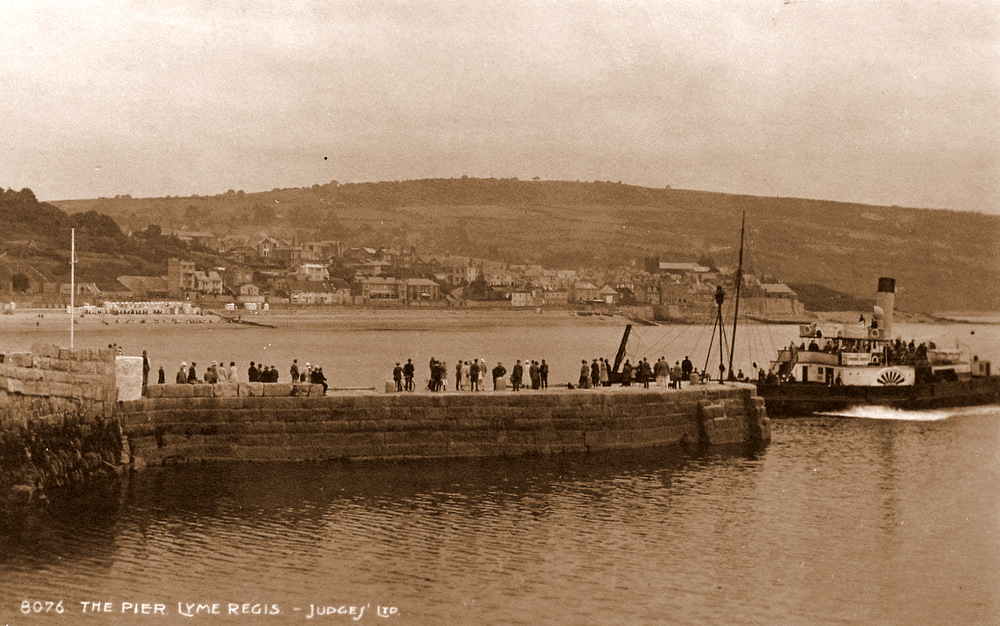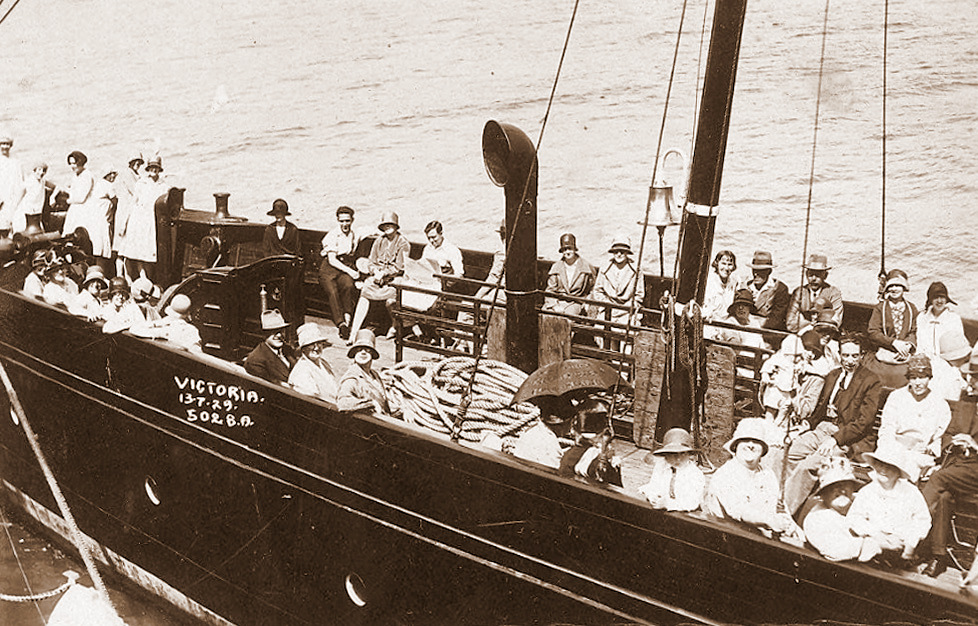 The Victoria at Lyme Regis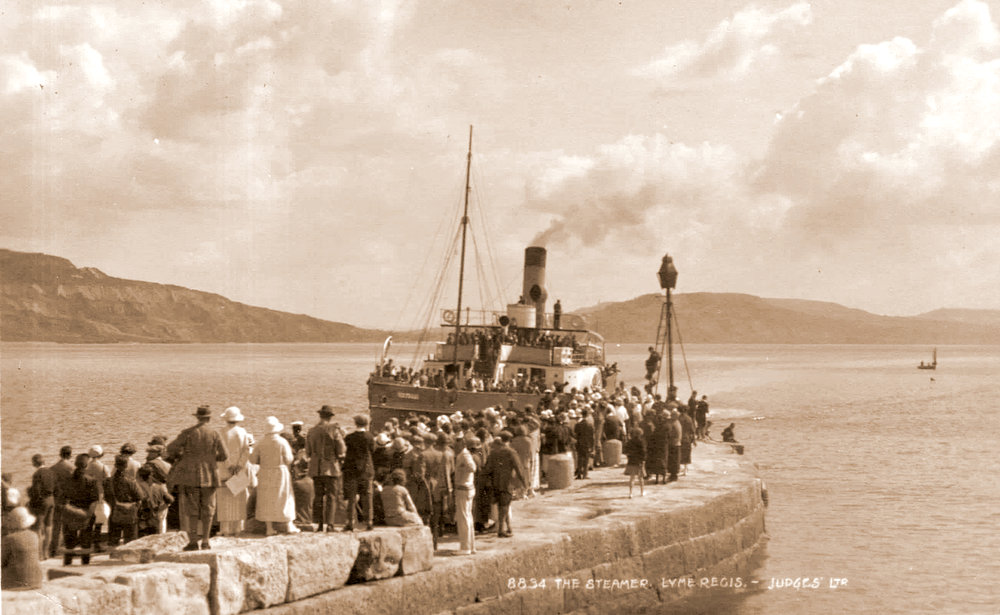 The Victoria at West Bay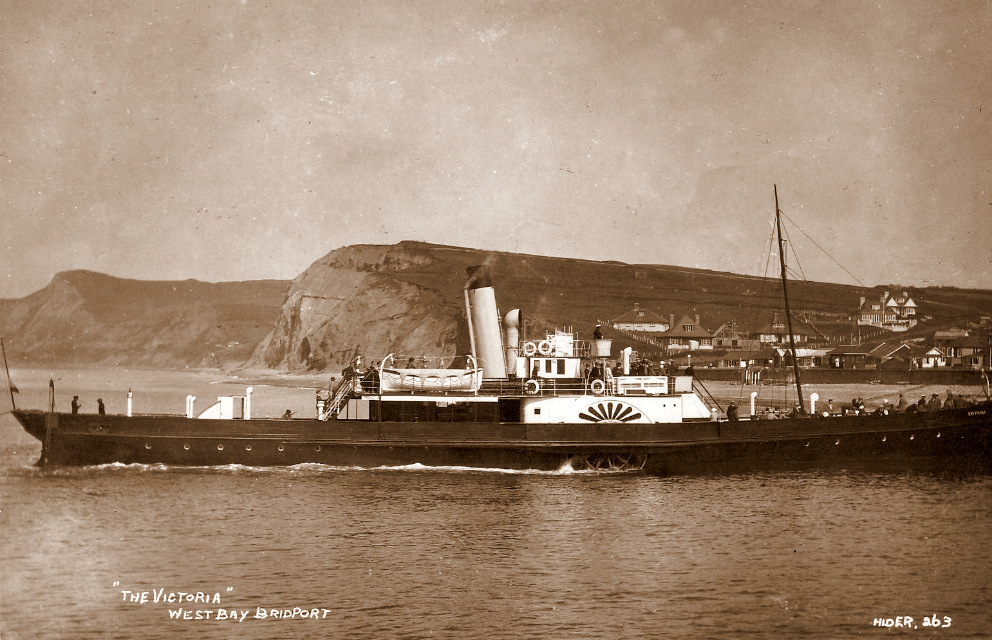 The Victoria off West Bay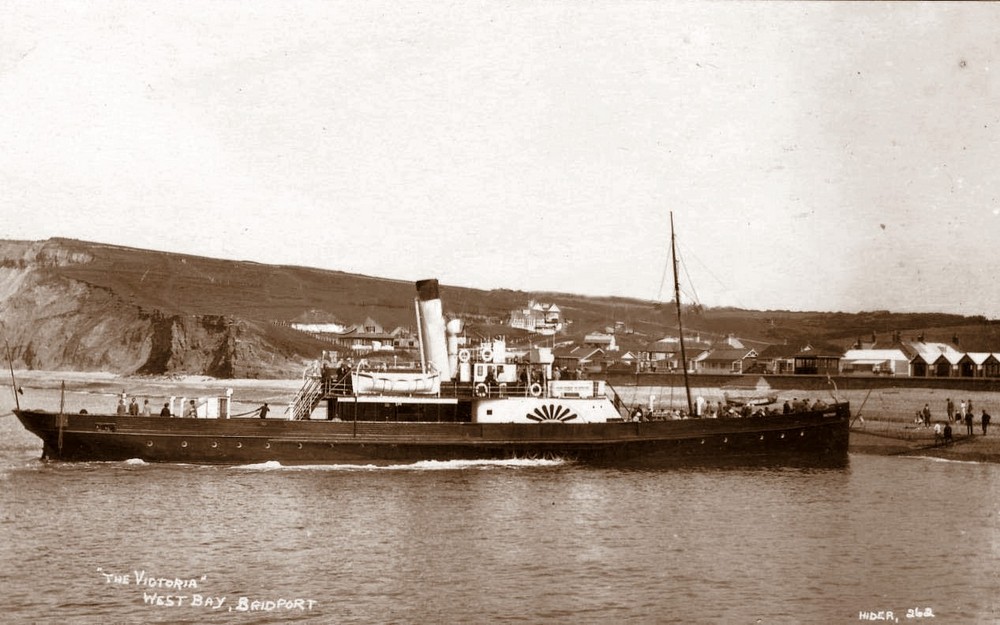 The Victoria landing on West Bay Beach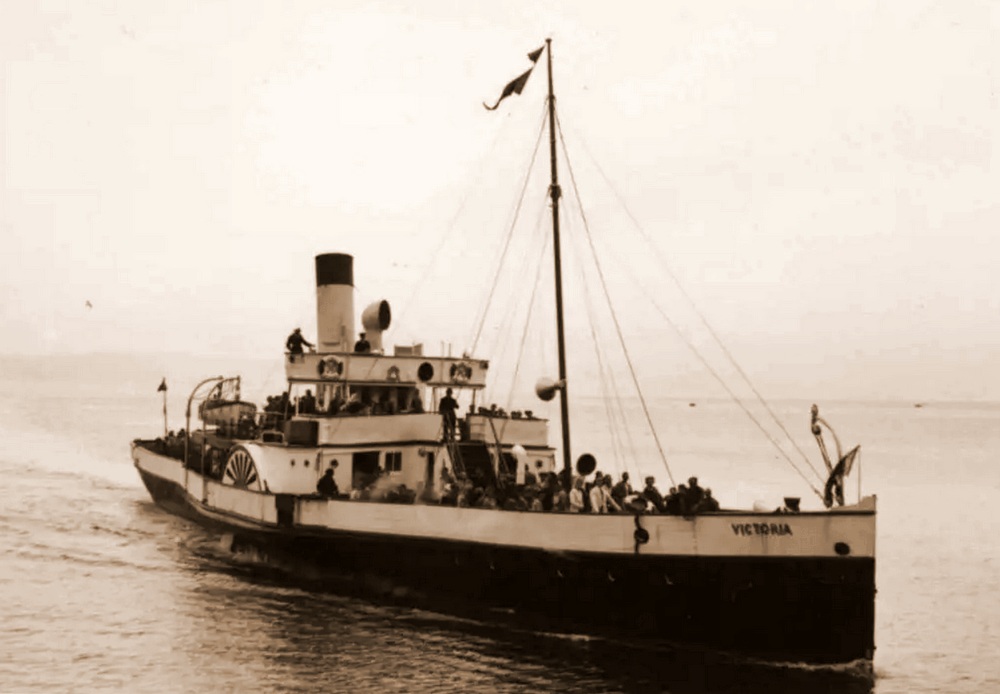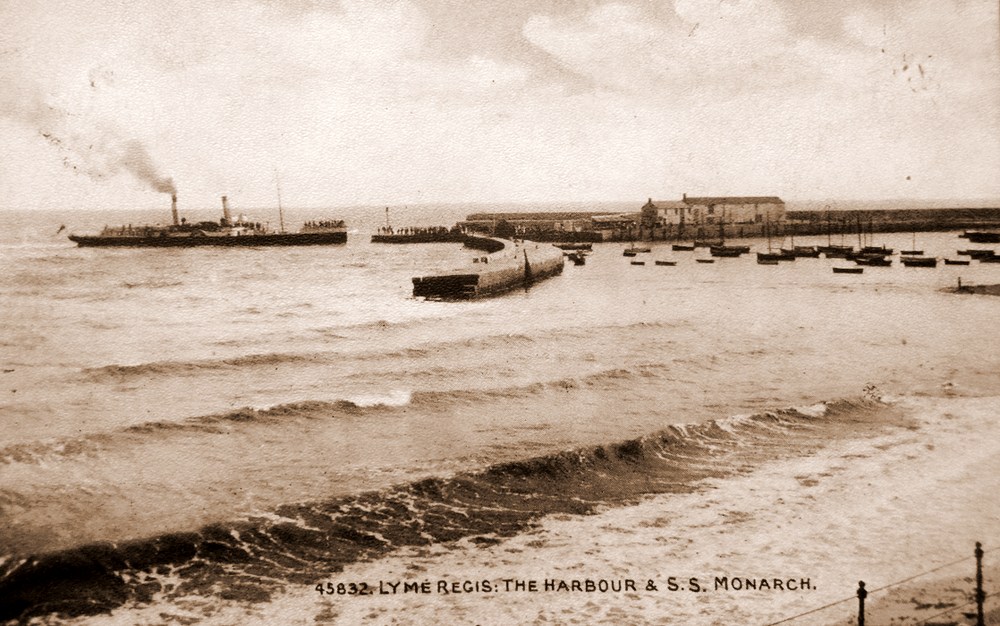 S.S. Monarch Steamship at Lyme Regis in 1910