Limpley Stoke Manor
The Manor House from 1757 to 1954 consisted of three floors, but in that year the building was altered drastically with the removal of the top floor. A number of photographs show the changes and the disappearance of the attractive Gables of an earlier building.
Limpley Stoke Village in 1780 by Robins. The Manor is the building in the bottom left hand corner.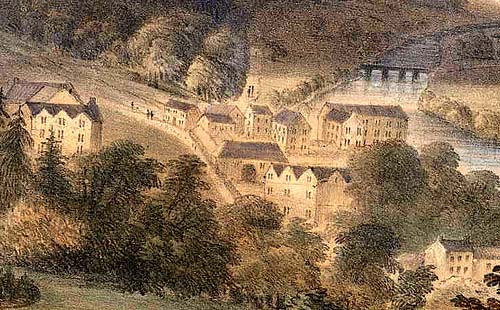 The village by Mrs Elizabeth Tackle c.1850. On the left is the farmhouse which was later to become the hotel. The Hop Poles, Mill, Manor House & Stables and Lower Hayze can all be clearly seen.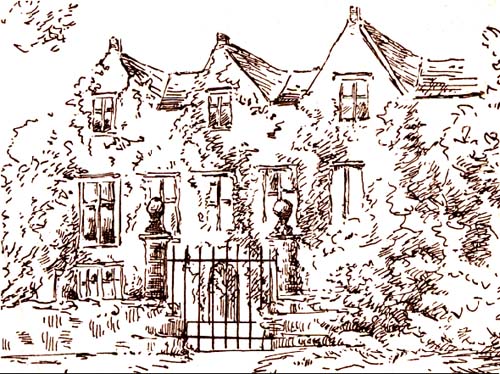 Limpley Stoke Manor in 1890
Limpley Stoke Manor in 1870
Limpley Stoke Manor c. 1910
The Limpley Stoke Manor in 1841 tithe refrence book. It shows James Trollop renting it from Robert Cooper and Joseph Clissild Daniel.