Limpley Stoke Station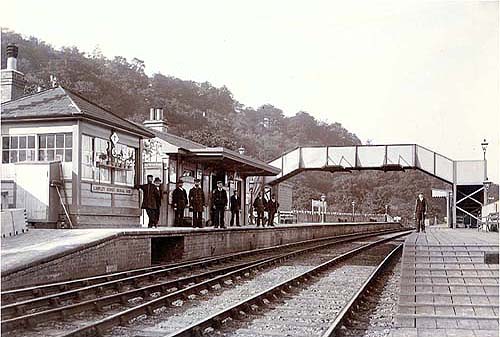 A magnificent photograph c.1900 showing the Station Master with his staff on the platform of the Station.
In 1848 The Wilts, Somerset and Weymouth Railway Company which had been formed in 1844 to link Weymouth with Bathampton. had built stations at Bradford and Trowbridge. But they ran out of money due to the expense of building seven viaducts and two aqueducts and went into liquidation in 1850. Finally its assets were taken over by Brunel`s Great Western Railway and the line was opened on 2nd February 1857. An interesting print from the "Illustrated Times" shows the crowds looking down from Dundas Aqueduct as the firsdt train passed through the specially constructed tunnel. Another print by Mrs Tackle shows the train leaving the junction at Bathampton and crossing the newly built bridge which is still used today. The railway would transform the lives of villagers who now had a fast link with its neighbouring towns of Bradford and Bath. Huge blocks of stone from the local quarries can be seen piled alongside the platform in the picture below. Between 18 and 22 nd July 1874 the line was converted from wide to standard guage and on 17 May 1885 was doubled. Finally in 1910 a branch was built nearby to link the line with the coal mining area around Camerton. This branch was closed on 15 th February 1951, and eventually on 3rd October 1966 the Station was closed. Today just the station building stands forlornly compared with its heyday at the turn of the 19th Century as depicted in the photograph above from the same viewing position.
From the "Illustrated Times" February 7th 1857.St. Mary`s Church can be seen on the horizon.
This Print by Mrs Elizabeth Tackle shows the opening of the branch line from Bathampton in 1857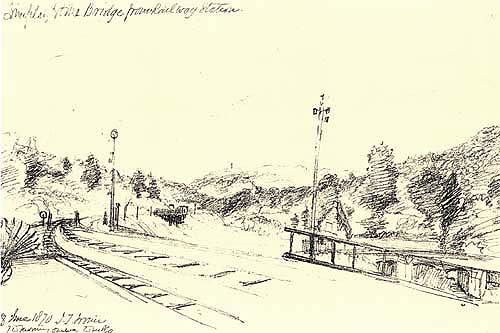 A Drawing of 1870 depicting the railway at Limpley Stoke.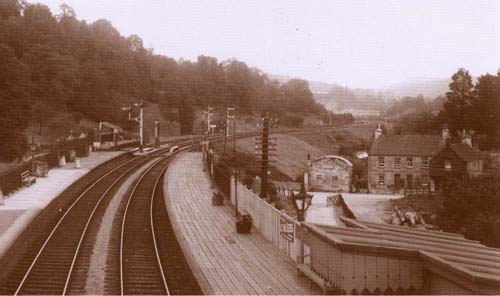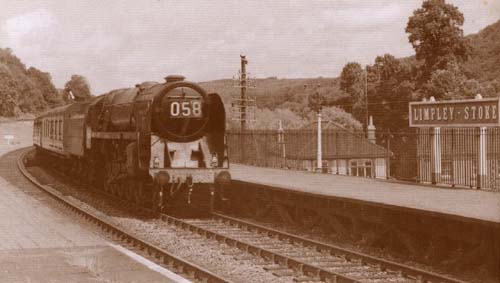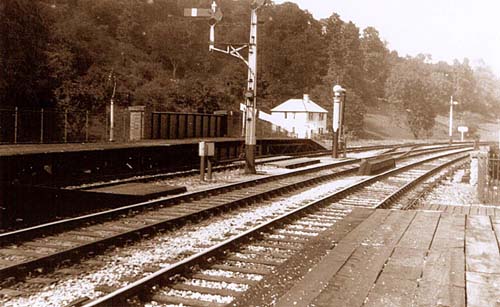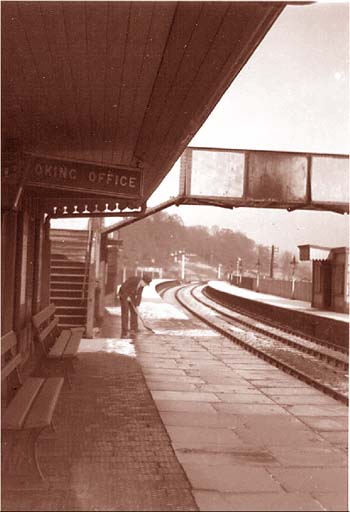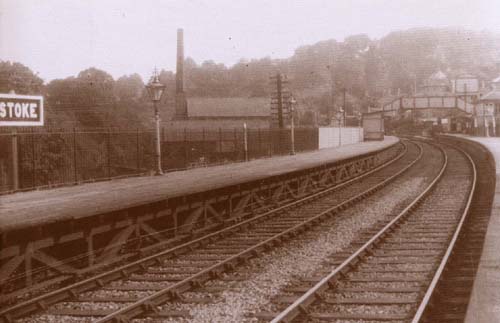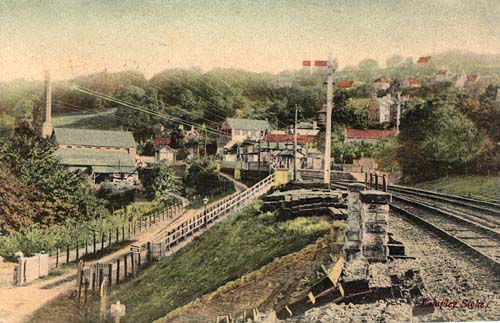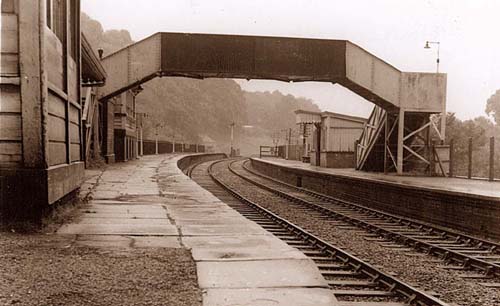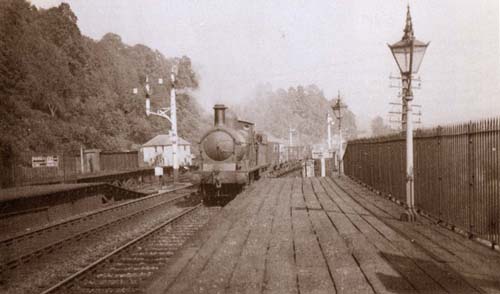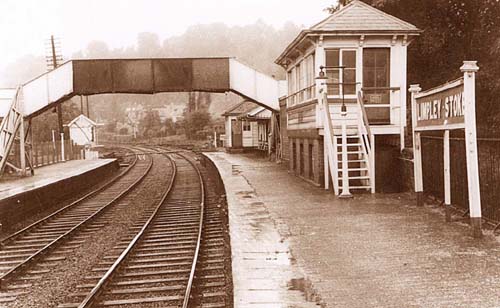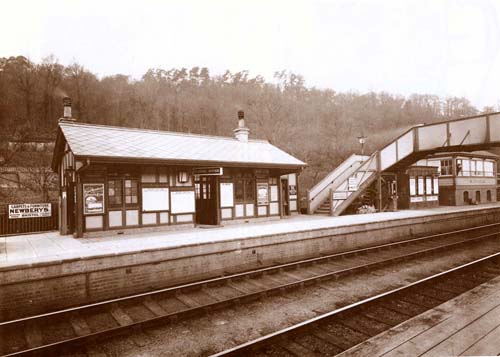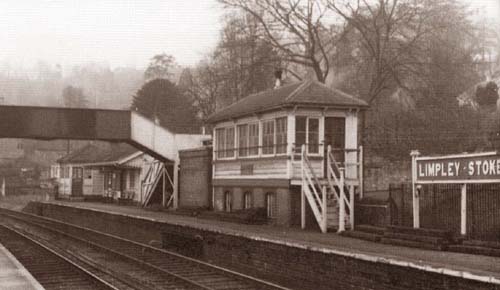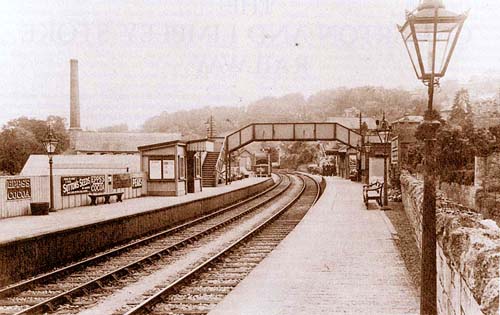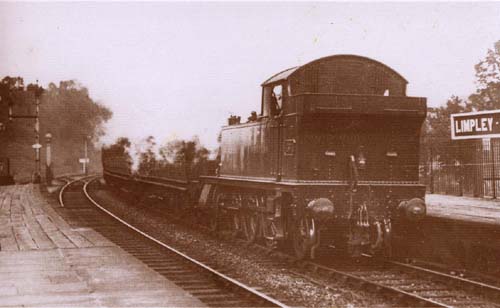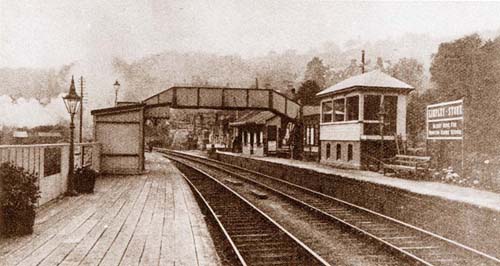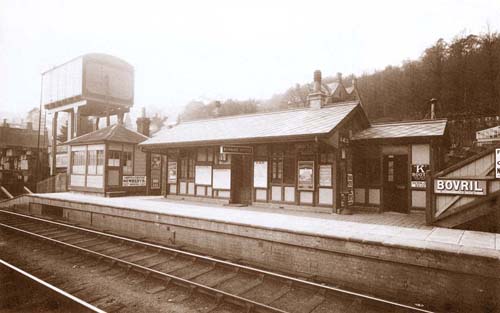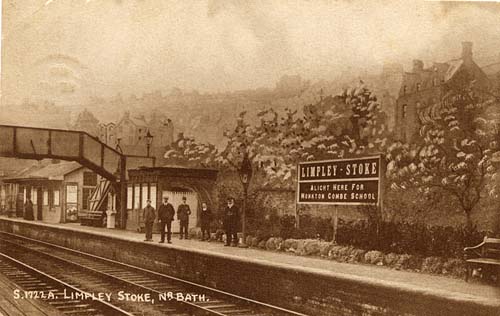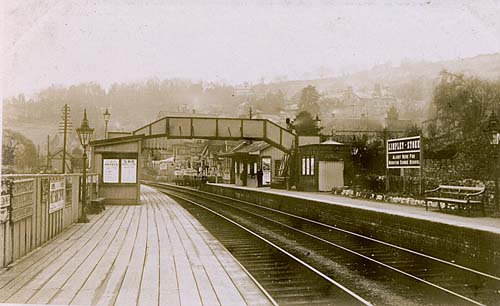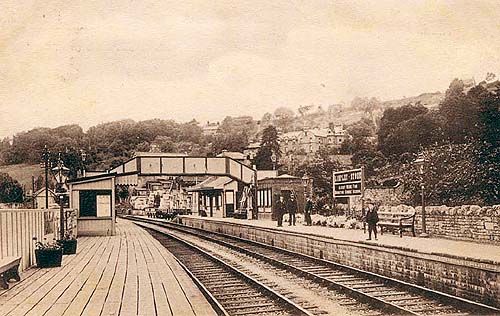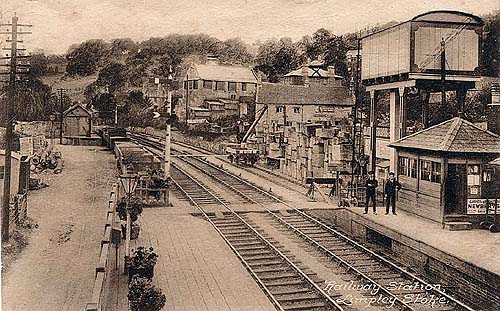 Mrs Lawrence - The Village Post Mistress on Railway Station Platform.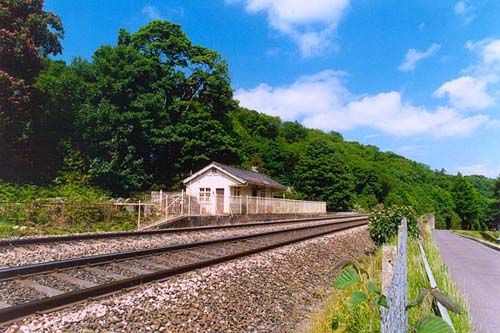 The forgotten Railway Station today