A History of St. Andrew`s Church, Charmouth
Click on image or on Home to return back.
Horizontal with cast iron railings, on plinth with coffin shaped Celtic cross in relief. North Side GEORGE BRETON/died March 14 th 1873/age 75 years.
South Side LUCY DIMOND/widow of EDWARD F.DIMOND Esq./died Oct.27 th 1891 aged 97/and is here laid to rest with her brother.
Double plot with cast iron railing surround on plinth. Two identical simple crosses each on 3 stage octagonal plinth, side by side. North Cross
East Face of top plinth MARY BRETON/ Second plinth Died July (15) 1865/aged 19 Third plinth "Blessed are the pure in heart" South Cross Top plinth
East Face and Adjacent Sides "Where I am there shall also my xxxxx Saviour be". St.John Chpt. xx Second Stage EDWARD (ROSE) BRETON M.A./Rector of Charmouth/fell asleep Third Stage Jany 16 ,h 1875 aged (71)
Window 4 depicts two ladies, one in a green robe the other in a blue, one has a large anchor, the other a wooden cross. Beneath is written:- "I look for the resurrection of the dead/And the life of the World to come"
At the bottom of the window - In loving memory of EDWARD ROSE BRETON M.A.:Rector of Charmouth/who fell asleep Jany 16th 1875 aged 71/This window is/erected by his widow HELEN C. BRETON Ao Dni 1878.
In memory of MARY eldest daughter of EDWARD R. and HELEN BRETON/who died June 15th 1865 aged 19 year
This window is erected by the family/of the Revd.EDWARD R.BRETON./Rector of Charmouth,/in affectionate remembrance of his deeply lamented daughter/A.D.1865
In Memory of CHARLES EDWD B.BRETON Captain 4th KOR Regt. eldest son/of EDWD.R. & HELEN BRETON who died at Malta, March 18th 1866, aged 31.
As part of the Memorial window 6 there is a brass plaque inlaid in the sloping sill of the window. This window is erected by MRS. EDWD DIMOND,/sister of the Rev.EDWARD R.BRETON,/Rector of Charmouth,/in affectionate remembrance of her Nephew Capt.CHARLES EDWD BRETON/AD 1867.
The Window between Annex and north door depicts, at the top, the baptism of Christ in the River Jordan with the caption "This is my beloved son" and below, Christ taking the children in his arms and blessing them. (No Dedication).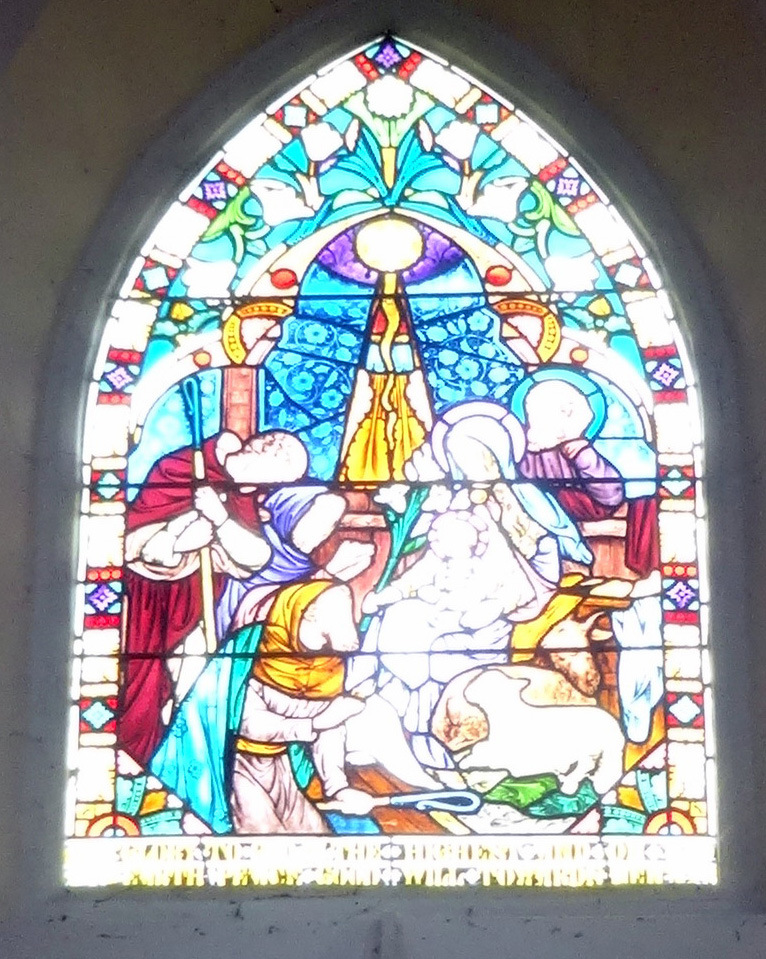 Reverend Edward Rose Breton Rector
Came from Southampton married at Milford Hants. 1833 Helen Catherine only daughter. Of Charles Arnottbof Kilvernell House. The latter died in Charmouth Rectory 1845
Alice Catheine Breton married Brooke de Malpas Egerton, Rector uplyme.
The latter succeeded his Uncle Dir Philip de Malpas Grey Egerton as 12 the Baronet.
£200 was left by Mrs. Egerton who died in 1906, for the benefice of Charmouth.,
Sir Philip Egerton was a geologist who stayed at Lyme and and corresponded with Mrs.
Key to old choir photo268
Cricket pavilion opend 23rd May 1904
Photo of bottom of Street with a bay window was a shoe shop kept by Mrs Felstone.

everend Edward Rose Breton Rector
Came from Southampton married at Milford Hants. 1833 Helen Catherine only daughter. Of Charles Arnottbof Kilvernell House. The latter died in Charmouth Rectory 1845
Alice Catheine Breton married Brooke de Malpas Egerton, Rector uplyme.
The latter succeeded his Uncle Dir Philip de Malpas Grey Egerton as 12 the Baronet.
£200 was left by Mrs. Egerton who died in 1906, for the benefice of Charmouth.,
Sir Philip Egerton was a geologist who stayed at Lyme and and corresponded with Mrs.
Key to old choir photo268

Charles Edward Bayard BRETON , Captain, 2nd Battalion, 4th Regiment, died 18th March 1866, from fever, at his quarters in Floriana. The eldest son of the Reverend Edward Breton, Charmouth Rectory, Dorset List of all burials in Ta Braxia Cemetery, Malta
Goldwin Roberts Breton was baptised on 24 March 1836 at Chilworth, Hampshire, England.2 He was the son of Reverend Edward Rose Breton and Helen Catherine Arnotts.1,3 He married Lucy Cordell Bell, daughter of Frederick Augustus Bell and Caroline Cordell, on 2 April 1861 at Auckland, New Zealand.1,3 He died on 3 April 1900 at age 64 at Prospect Terrace, Mount Roskill, Auckland, New Zealand.3
He gained the rank of Lieutenant in 1861 in the service of the Roal Navy, on the frigate, H.M.S. 1861.3