A History of St. Andrew`s Church, Charmouth
Click on image or on Home to return back.
THOMAS GORDON,esq/of Middleton Court in the county of Somerset/and of Charmouth,Dorset,/died on the 21st day of March, 1855,/in the 96th year of his age./On the 31st day of January in the same year/died JANE-CHARLOTTE his wife,/aged 80 years./This monument is erected to their memory/by MARY ANNE and LOUISA SHORT/their nieces and coheiresses.
Thomas Gordon
1811 September 28th 1811
Acquired by Thomas Gordon of Middleton Court, Huish Champflowers, Somerset and changed to a private residence called The Fountain.
1855 Thomas Gordon died 21st March 1855 aged 95 and left property to his widow Jane Charlotte Gordon, who in turn left it to Marianne Short who was born in Exeter in 1791 and died in 1878 aged 87 and Louisa Power Short who also died at Trefusis House, Exmouth 1872 aged 75.
Middleton Court was built by Thomas Gordon, c.1807 formerly of Melton Bradley, Leics, on the site of an earlier farm at Huish Champflower in Somerset. It has a symmetricla five bayed front with a steep pedimant, the stone door case having an ogee head.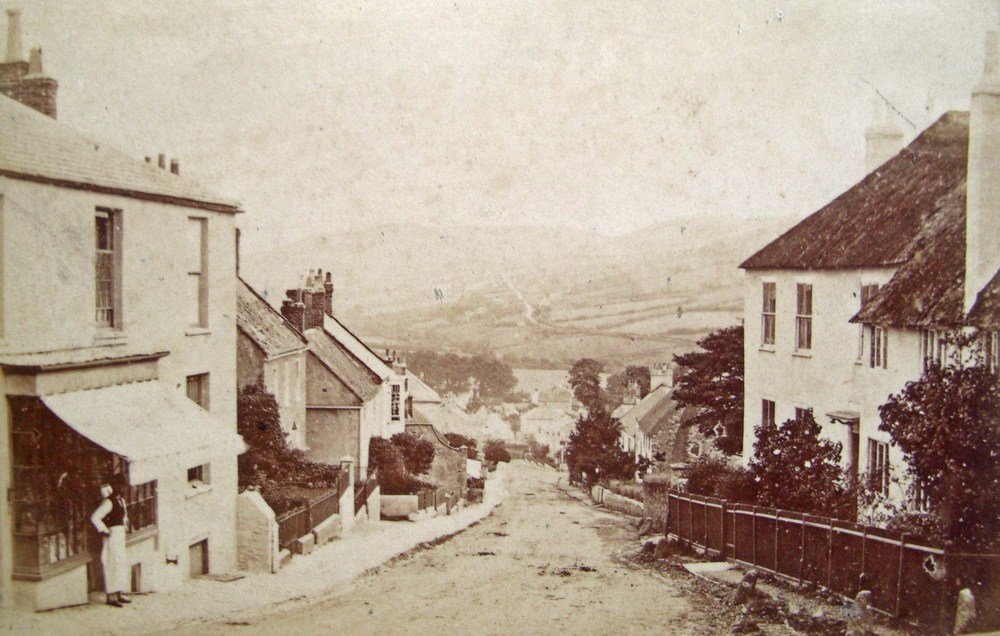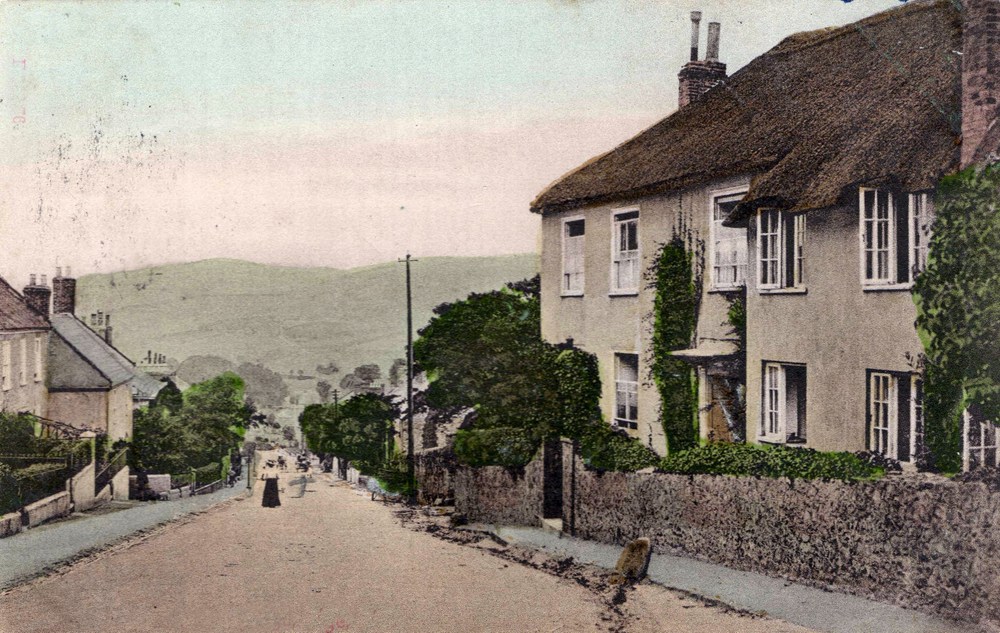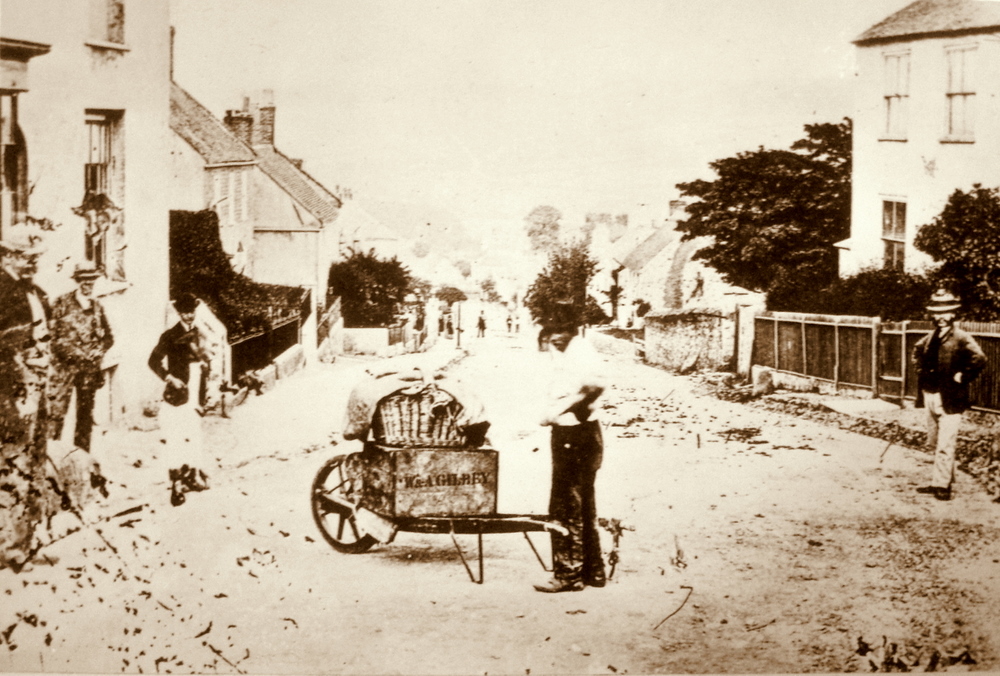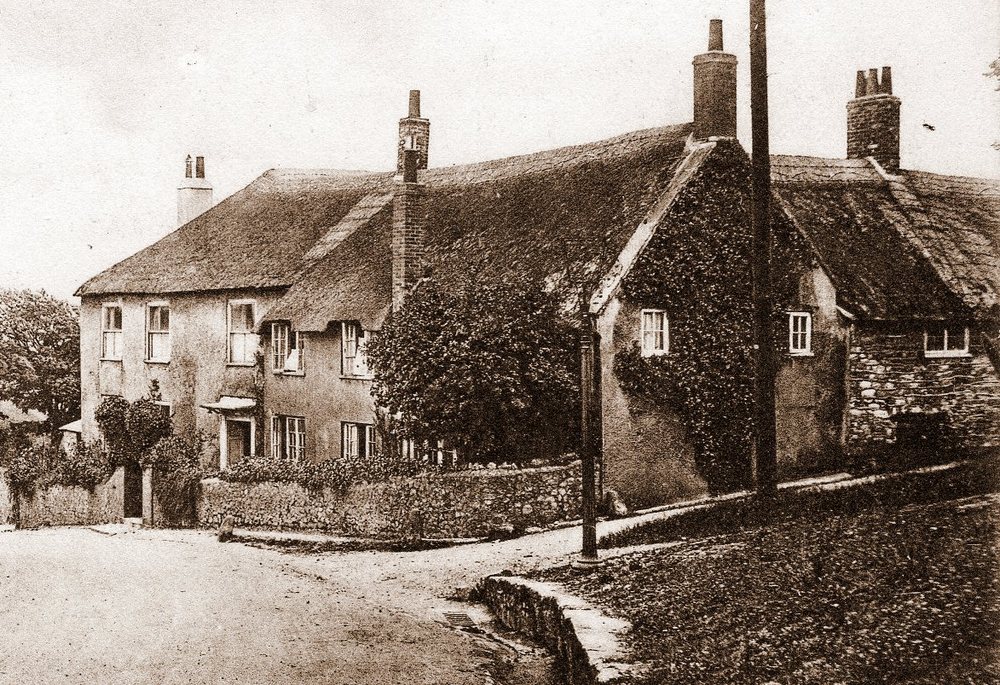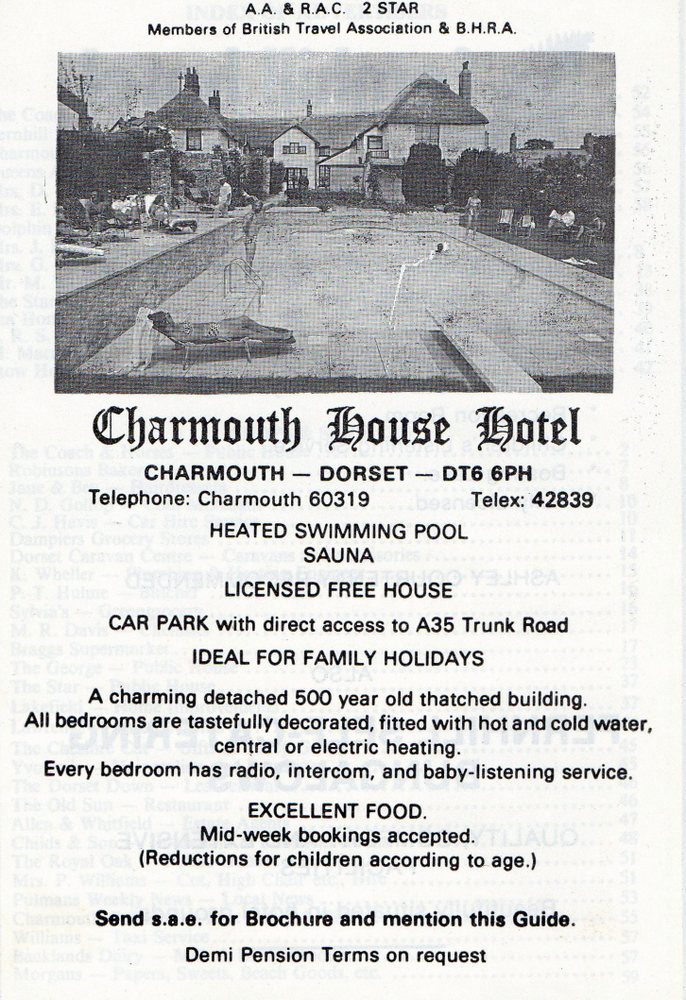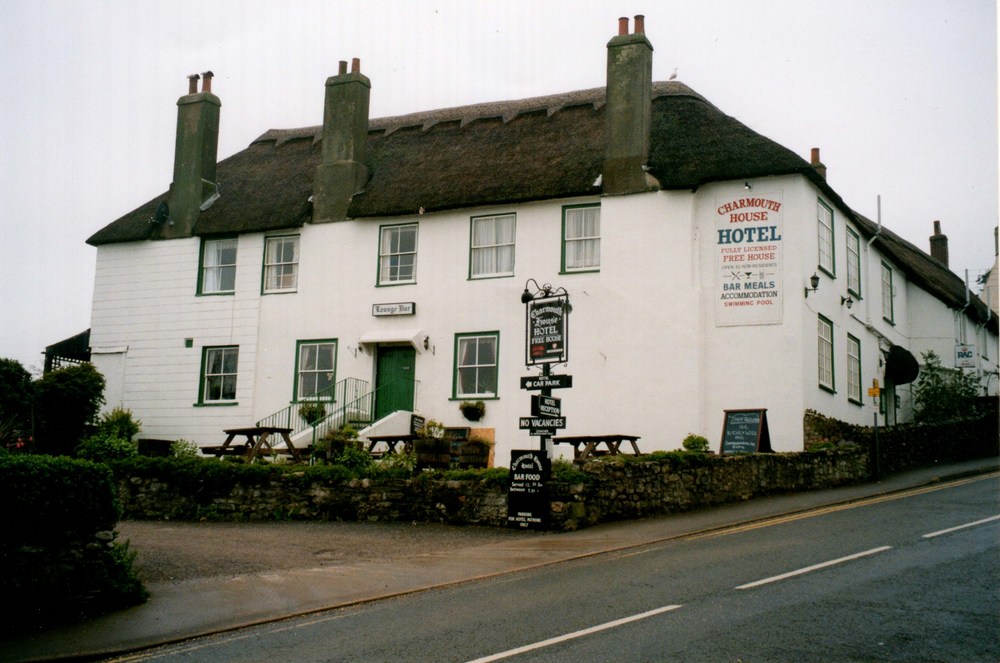 Large Flat Double Tomb with 2 flat stones and railings removed.
Sacred/to the memory of/LOUISA FOWLER SHORT/who died October 2 nd /187(2) aged 76/"In Life she was a Blessing to/many and her end was peace".
J.C.G./January 31 fl /T.G./March 21 st 1855. Initials stand for Thomas Gordon and his wife Jane Charlotte. The other tomb is for their Neice Louisa Fowler Short who inherited Charmouth House from them.
Miss Tarr died January 24th 1939 Her father came to Charmouth as valet to Squire Gordon of Middleton Court, Somerset and was afterwards in service with his nieces the misses Shorts they lived at Charmouth House. Thomas and his two daughters Elizabeth and Jane lived for a time at Melbourne House and afterwards bought Portland House for £250. Miss Tarr and her sister were dress makers and afterwards Elizabeth started a newsagent and toy shop. Elizabeth Tarr died in 1855 and her husband, Thomas died in 1861.
"Sale by Auction at the Coach and Horses Inn, Charmouth on Monday 3rd March, 1873 at 1 o' clock in the afternoon, the under mentioned desirable freehold property situated in the parish of Charmouth in the following lots.
Lot 1. All that valuable Freehold Property, consisting of a very con penitent Family House called Charmouth House, late the residence of the Misses Short, and containing Entrance Hall, Dining Room, with Conservatory attached, breakfast Room, 4 best bedrooms and dressing Room, 4 Servants Bedrooms, kitchen, Wine Cellar, and all other necessary domestic Offices and Coach House. There are good gardens attached, and all about 5 acres of rich Pasture Land.
Lot 2. All that pasture Field donating about 1 acre, with the two cottages standing thereon, and now in the occupation of Mr. R.Wyld and Mr. Tarr This field is contiguous to Lot 1, from which it is only separated by a road leading to the sea, and offers one of the best Building Sites in the charming neighbourhood. For a view application may be made to Mrs. Tarr, Charmouth House, Charmouth, and all further particulars may be obtained from the auctioneer, or from Mr Charles J. Follett, Solicitor, Exeter." 3rd March 1873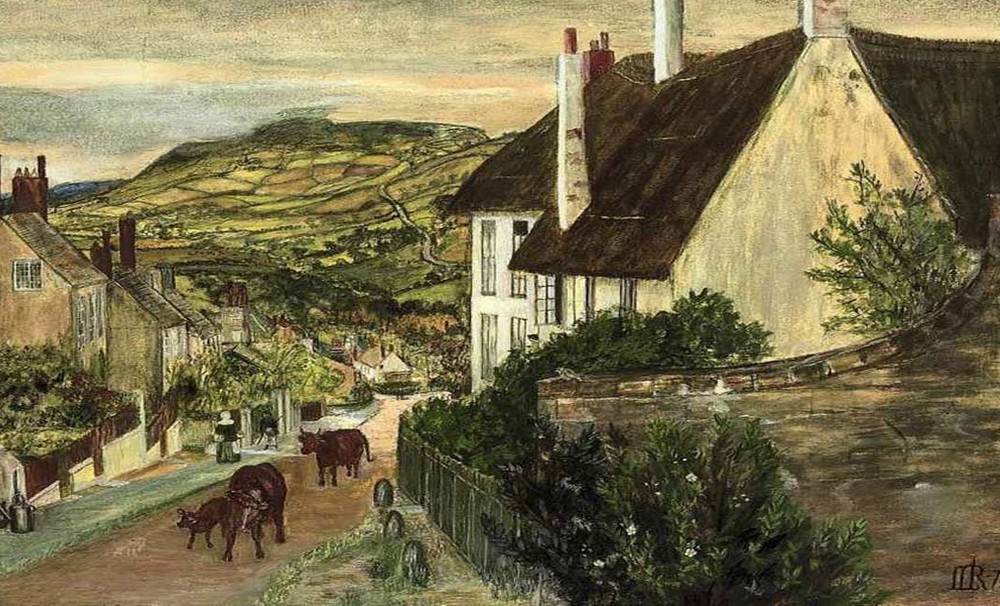 Mrs Gordon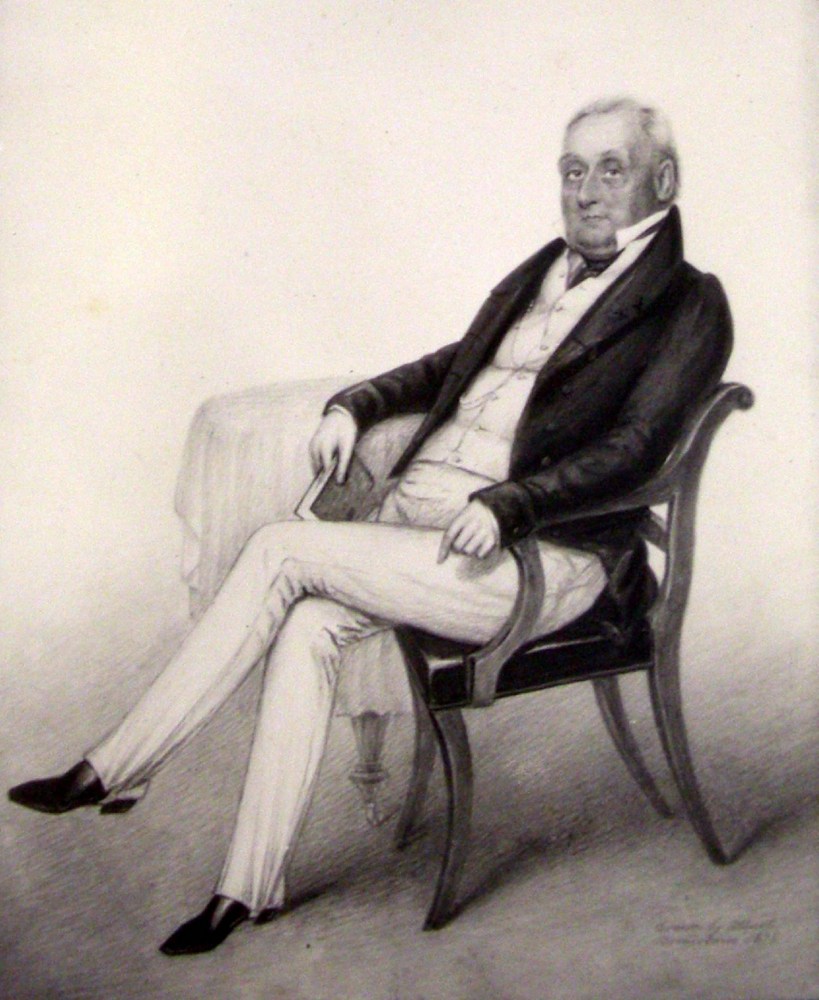 Mr Gordon