A History of St. Andrew`s Church, Charmouth
Click on image or on Home to return back.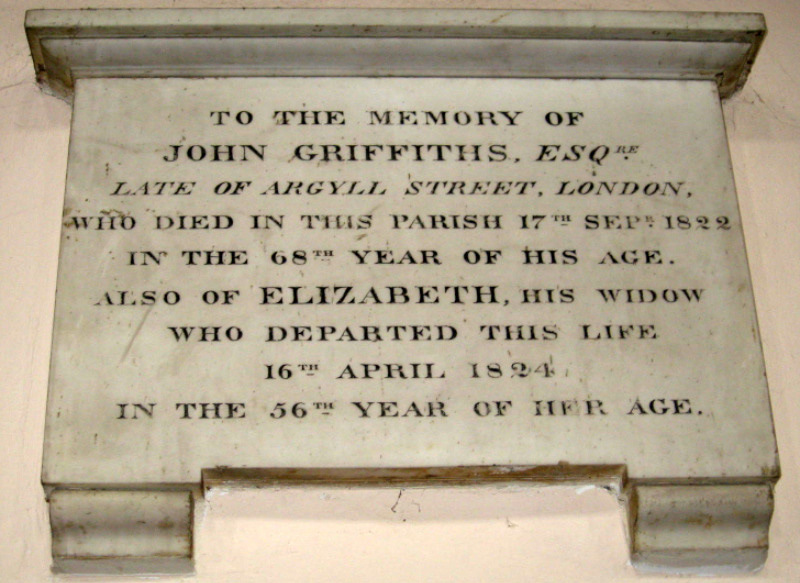 To the Memory of/JOHN GRIFFITHS Esqre./late of /who died in this Parish 17th Septr. 1822/in the 68th year of his age/Also of ELIZABETH, his widow/who departed this life/16th April 1824/in the 56th year of her age.
Displaced, Tall Upright Curved Top, Decorated.
Sacred/to the memory of/JOHN GRIFFITHS Esq./Late of London/who departed this life/September 17 th 1822/aged 68 years.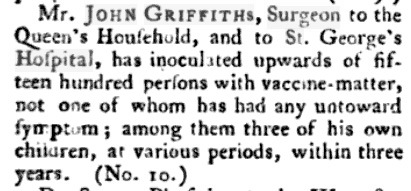 1802 - A Report from the Committee on Dr. Jenners
by Sarah his wife, dau. of John Bland. ... Her husband, John Griffiths , surgeon to the Queen Charlotte`s Household, 6 Dec., 1792—1818, and surgeon to St. George's Hospital, 1796—1822, was appointed surgeon to the Duke of Sussex, 11 ov., 1814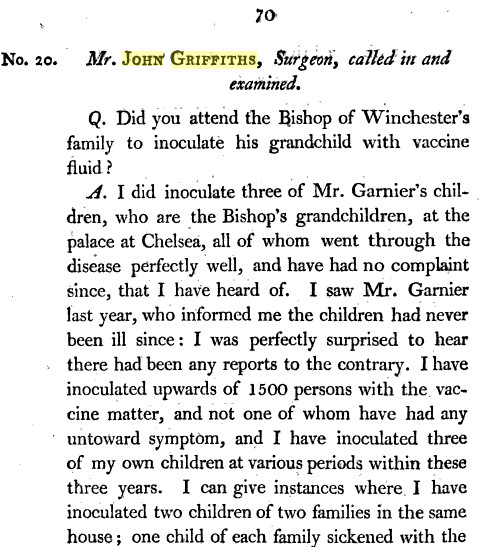 The Evidence at Large, as Laid Before the Committee of the House of Commons ... By George C. Jenner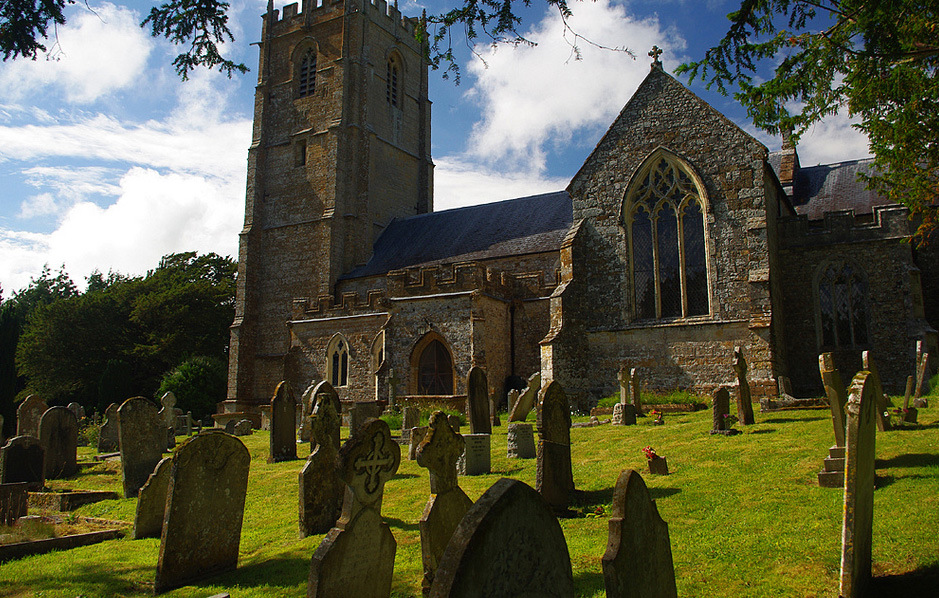 John Griffiths married Elizabeth Hart in 1787 in Westminster.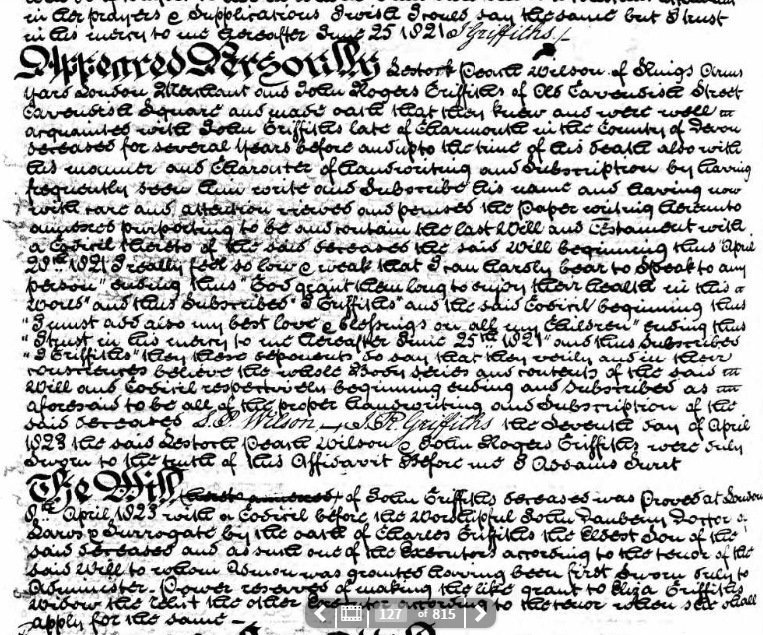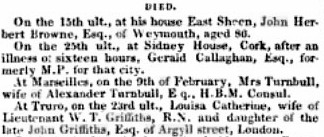 At Truro on the 23rd February 1833, Louisa Catherine, wife of Lieutenant W.T. Griffiths,R.N. and daughter of the late John Griffiths, R.N. and daughter of the late John Griffiths Esq. of Argyll Street, London
On the 3rd instant, at Woolwich, by the Rev. George Baily TUSON, B.D., Chaplain to the Royal Artillery, John BOODLE, jun., Esq., of Upper Ranelagh-street, Grosvenor-place, to Frances Anna, fourth daughter of the late John GRIFFITHS, esq., of Argyll-street. September 1840