A History of St. Andrew`s Church, Charmouth
Click on image or on Home to return back.
Jonas Wiscombe, is tenant of Waterloo house. Earliest deed. Benjamin Diment 1814
Benjamin Diment a yeoman from Whitchurch purchased the property in 1803 from Samuel Olivee for £150
Displaced Rounded Top.
Sacred/to the memory of/FRANCES MARGARET/wife of JONAS WISHCOMBE/died Jan 28 1855/Aged 63 years/Also of the above/JONAS WISHCOMBE/died Jun I s * 18(5)9/Aged 72 years.
Captain Henry Gage morries naturalist came to charmouth 1826 and left 1846.
Sons Frances Orpenand Beverley. The former was we'll known as the author of British Butterflies 1852 and other works.,
R. h. Sweeting Surgeon in the 5th February a female what're 44 feet long and weighing 25 toms was stranded on Charmouth. Beach. It became the property of John Bullen, Lord of Marshwood and Lord Paramount of the Hundred. Sweeting described at as a small specimen of the hump backed Whale.
William Force Templer came to live at 1 Hillside on 5th December 1823. Devoted to land and freshwater Mollusca and to marine zoology generally.
Thomas Hawkins an eccentric collector came in 1832. Dug out the largest Ichthyosaurus now in the Natural History Museum. The nation gave £210 for it.
In 1833 Hawkins obtained another Ichthyosaurus between Lyme and Charmouth. A claim had already been staked on this skeleton by the Fossilist Wishcombe of Charmouth.A claim which was bought out by Hawkins. At low tide one day Hawkins with volunteers helpers including the Minister Benjamin Jeanes, managed to extract the specimen complete.
James Wishcombe
Sir Philip Egerton writing in 1858 walking many years ago with Lord Enniskillen on the beach near Black Ven we met a well known character by the name of Jonas, who had just cracked open a Lias nodule which contained a fossil fish. The specimen changed hands for a few shillings and from that day I have in vain searched for another fragment to elucidate the affinities of this singular fish"
Joseph Whishcombe of Widworthy not resident of this parish married Frances Case in 1814

1841 Census showing Jonas aged 54 and Frances aged 44

1851 Census showing him living on the Axminster Road
FOSSILISTS. Wiscombe Jonas, Charmouth 1830 & 1844 Directory
1859
1826
Henry, letters to James Harrison of Charmouth , 68 107-108, 116, ... E
Early Days of Natural History at Charmouth , W. D. Lang, 97-113 volume 62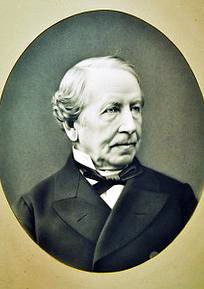 Hawkins